AWS Summer Startups: Yottaa

Over the summer months, we'd like to share a few stories from startups around the world: what are they working on and how they are using the cloud to get things done. Today, we're profiling Yottaa from Cambridge, MA!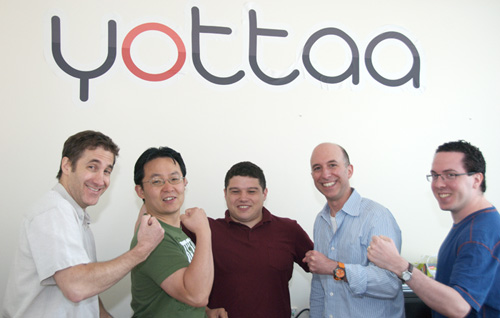 I first met Coach Wei, CEO and founder of Yottaa, last year, as a finalist in the AWS Start-up Challenge. With a name like Coach and a deep passion for speed and web performance, he sounded like he was the perfect guy to run a startup like Yottaa.

What is Yottaa?
Yottaa prides itself in bringing fast web performance to any website. The start-up provides software-as-a-service tools for website performance monitoring (free) and automated performance optimization (paid).
Anybody can visit www.yottaa.com, enter a URL and learn about its performance and user experience over time, and across multiple geographies. The Yottaa free monitoring tool, Yottaa Insight, also enables users to link their Google Analytics account to provide deeper insight into the correlation between site performance and business objectives. Their paid product, Yottaa Optimizer, is a web performance optimization service that aims to double the speed of your website within a few clicks, without code changes, software installs or hardware purchases.
Q&A with Coach Wei:
Creating a Free Product Offering
AWS is a big reason that we are able to provide Yottaa Insight, a premium web performance monitoring service, for free. We run hundreds of machines at any single moment, but the system dynamically scales up and down at many different geographic locations in response to the workload demands.
Growing and Solving the Data Management Problem with AWS
The amount of performance monitoring data we collect for our users have grown over many terabytes. How to manage the large amount of data is a common challenge for startups with data-centric web applications. Like most web startups, we started by storing all the data in our database initially. It quickly outgrew what a database can handle. Luckily we have quite a few options with AWS. One of the recent actions we took is to move most of the historical data onto Amazon S3 and only keep the recent data in our database cluster. This design essentially makes our data storage almost infinitely scalable. Another action that we took is to implement data replication to another geographic location, which gives us redundancy and disaster recovery protections.

AWS Start-up Challenge Impact on Yottaa: Confidence & Validation
In our particular situation, the biggest difference AWS contest made for us is "confidence" or "bragging rights" : it gives us a certain level of confidence that we are onto something. Yottaa is taking a new approach to solve some difficult problems by leveraging the AWS cloud.
A large part of the unknowns came from whether it was feasible to do wire-speed optimization of web pages, both technically and financially. To our knowledge, no one had solved those issues before. After the contest (and in particular, after talking to the AWS Startup Contest judges, the folks who helped created the entire cloud computing movement), we can confidently say that we were not crazy to attempt this. :-)
Sharing the Wisdom with other Asia-Pacific Start-ups:
SaaS and Cloud start-ups are blazing new trails with innovative approaches, architectures, and delivery models. Amazon Web Services provides a fantastic foundation to build on. Our advice for start-ups is to embrace the cloud and design your applications architecture to leverage multiple AWS services. For example, Yottaa architected the system to leverage Spot Instances and multiple AWS regions and Availability Zones. Decisions like these create both a robust platform and the ability to scale infrastructure and costs as your startup begins to get traction.

Another quick thought is the "audacity of dreaming". Dream big. Cloud provides a cost-effective way to figure out the validity and viability of your dream..
The AWS Startup Challenge
We're getting ready to launch this year's edition of our own annual contest, the AWS Startup Challenge. You can sign up to get notified when we launch it, or you can follow @AWSStartups on Twitter.
Modified 01/05/2021 – In an effort to ensure a great experience, expired links in this post have been updated or removed from the original post.