Success on AWS: Broadcast Interactive Media + Wowza Streaming Engine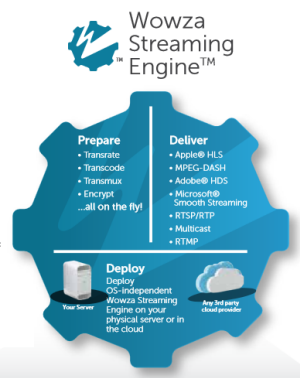 I would like to share an exciting AWS customer success story with you today, courtesy of AWS Partner Wowza Media Systems and their customer, Broadcast Interactive Media. This is the first of what I hope will develop into a series of guest posts authored by AWS partners and customers. If you are interested in contributing a post of your own, please contact me at awseditor@amazon.com.
About Wowza
Video is everywhere and viewers expect a high quality TV-like video experiences, wherever they are and whatever device they use to access video. Wowza Streaming Engine is robust, customizable, and scalable server software that powers reliable streaming of high-quality video and audio to any device, anywhere. The software runs on Amazon EC2 so that organizations can take full advantage of both the servers' extensive streaming capabilities as well as the flexibility and scale of AWS.
Wowza Streaming Engine on Amazon EC2 is ideal for streaming of live events, concerts, church services, webinars, and company meetings. It is also an excellent choice for adding overflow capacity to an organizations dedicated Wowza deployments or for cost-constrained start-ups that need the flexibility of starting small but need the available capacity to grow their businesses cost-effectively over time.
About BIM


As the leading provider of revenue and technical solutions for local media, Broadcast Interactive Media (BIM) is a trusted resource for hundreds of broadcast and publisher clients such as ABC, CBS Television, Fox Television, Hearst-Argyle, NBC Owned Television Stations, Telemundo Station Group and many more.
BIM products include BIMvid – a video platform for broadcasters, events and publishers. BIMvid is a custom, highly scalable live streaming application that provides easy-to-use tools for organizations to manage their live streams and on-demand video. BIMvid uses Wowza Streaming Engine on AWS to provide almost instantaneous scaling for optimal viewer experiences around the world and on any device. They leverage multiple load-balanced Wowza Streaming Engine servers in each AWS region and utilize a dynamic ingest solution for incoming streams that selects the closest Wowza Streaming Engine based on the user's location and server load.
Here is how the pieces fit together: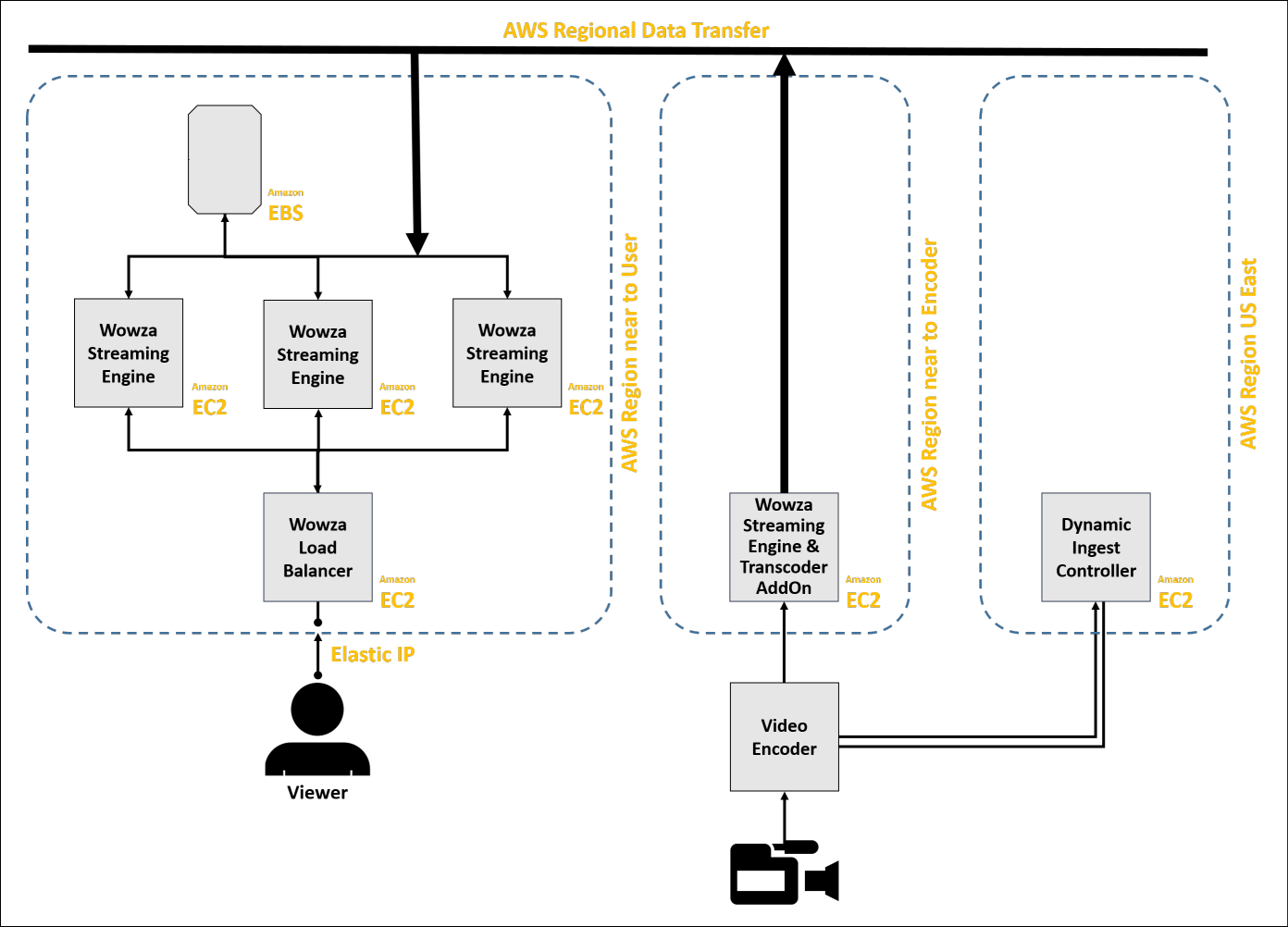 In addition to leveraging Wowza Streaming Engine on AWS, BIMvids video management system is also built on AWS using the Symfony PHP framework and MongoDB as their database system. This management system provides customers with the ability to schedule and record live streams for VOD playback and automatic publishing.
Getting Started
You can launch the Wowza Media Server from the AWS Marketplace and be up and running in minutes.
If you have an upcoming event that you would like to stream, take a look at the the Free trial of BIMvid.
— Jeff;
Modified 1/25/2021 – In an effort to ensure a great experience, expired links in this post have been updated or removed from the original post.