Cloud Studio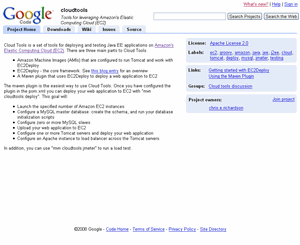 Alexsey and Tatyana from Cloud Services dropped me an email to tell me about the beta release of their new Cloud Studio product.
Cloud Studio is a Java application for the management of Amazon EC2 instances. It features a multi-pane interface with a list of available AMIs, a list of running instances, and access to keypairs, security groups, and IP addresses. Menu options are provided for image registration and deletion, keypair manipulation, security group editing, and IP address assignment.
The application can be run standalone or it can be run from within Eclipse.
You can see a Flash demo on the home page, or you can simply download it.
— Jeff;