Evaluate Security Products With no Software Charges by Using AWS Marketplace
Have you shopped at AWS Marketplace lately? The selection keeps on growing and you can easily find, buy, and starting many different types of Software Infrastructure, Developer Tools, and Business Software: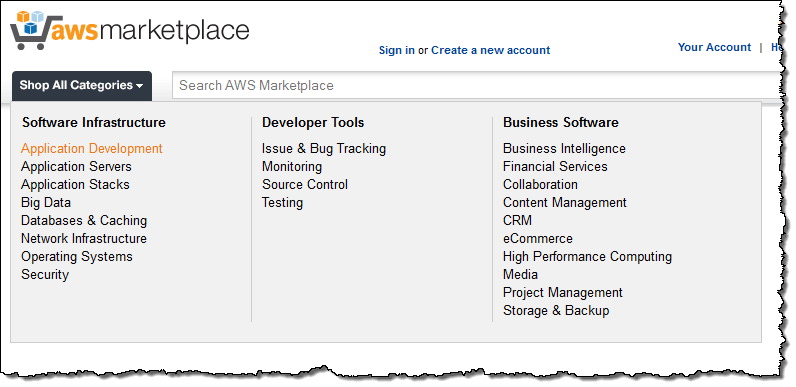 You don't need to worry about procuring a server, installing and configuring an operating system, or installing the actual software that you set out to use in the first place. AWS Marketplace is a short, direct path that will have you up and running in minutes.
Because you can launch fully installed and configured software in minutes, you can easily try out one or more products until you find the one that is the best match for your requirements.
Security Product Trial
For the next thirty days (April 15, 2014 to May 15, 2014) you can evaluate six leading security products via AWS Marketplace. For each eligible product that you use for at least 120 hours, you will receive $175 in AWS Credits, so you'll only pay for the AWS infrastructure that you consume during the evaluation. At the conclusion of the evaluation period, you will automatically be transitioned into a paid subscription. See the Terms and Conditions for additional information.
The following products are eligible for this special promotion:
We hope that you enjoy and get good value from this special promotion!
— Jeff;