Improved Filtering and Searching for the AWS Marketplace
As we continue to add additional products to the AWS Marketplace, we want to make sure that you can find, buy, and start to use them as quickly as possible.
We have fine-tuned the search model used by the AWS Marketplace. We have also added a set of search filters and improved performance.
Fine-Tuned Search
When you search the AWS Marketplace for a product, the results are now ranked by multiple metrics including usage data and product ratings. Popular products will now appear as the top results for a search.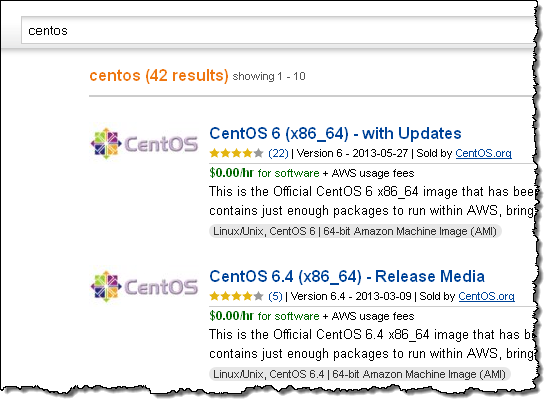 Search Filters
You can now filter search results by delivery method, average rating, architecture, region, and instance type. This will help you to find the products that are the best match for your location, operating environment, and so forth:

Improved Performance
Your search results will now be loaded in-place for smoother and more efficient searching.
These new features are available now and you can start using them today!
— Jeff;