Jollat – Cross-Platform AWS Manager Client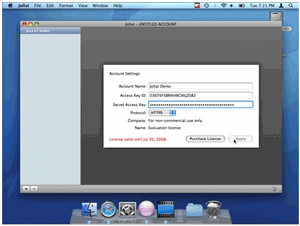 Andras wrote to tell me about Jollat, a new graphical cross-platform (Windows, Mac, and Linux) management client for Amazon EC2 and S3. Available for free download (with a purchase option), the client includes a number of interesting features.
On the S3 side, Jollat handles bucket creation in both the US and EU zones, upload and download of multiple files, log file configuration and management, and an access control list (ACL) editor.
On the EC2 side, Jollat's image manager makes it easy to find and launch any AMI (Amazon Machine Image). Once launched, instances can be accessed using an embedded SSH client. The tool also manages availability zones, IP addresses, and key pairs.
You can see Jollat in action by watching the video.
— Jeff;