MLB.com Statcast Debuts at the World Series – Powered by AWS
Yesterday, the team at MLB Advanced Media (MLBAM) launched MLB.com Statcast for the 2014 World Series. This cool new video experience, powered by AWS, demonstrates for fans how high-resolution cameras and radar equipment precisely track the position of the ball and all of the players on the field during a baseball game. The equipment captures 20,000 position metrics for the ball every second. It also captures 30 position metrics for each player every second.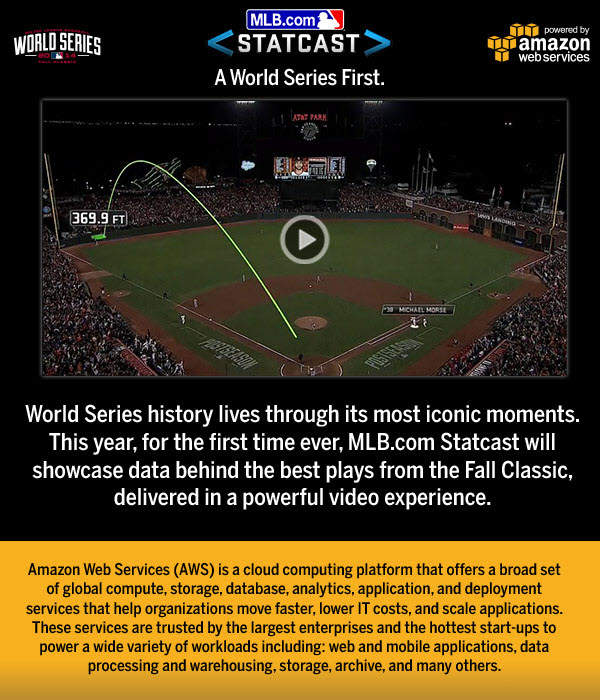 The data is used to create a newly introduced video overlay experience — MLB.com Statcast powered by AWS — to display the computed performance metrics that measure the performance of each player. This data, and the renderings that it creates, help to provide today's baseball fans with the detailed and engaging online content that they crave.
Here are a couple of examples that will show you more about the data collected and displayed through Statcast, using a diving catch from Game 6 of the ALCS. First, the pitch: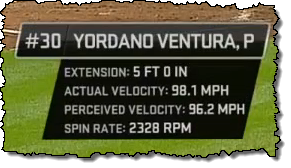 The reaction in center field:

And the catch: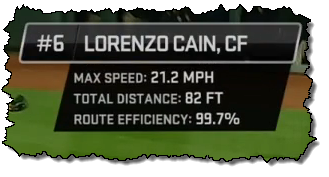 Watch the complete video to see and hear the action!
— Jeff;
Modified 2/9/2021 – In an effort to ensure a great experience, expired links in this post have been updated or removed from the original post.