Now Online – Audio, Video, and Presentations from re:Invent 2014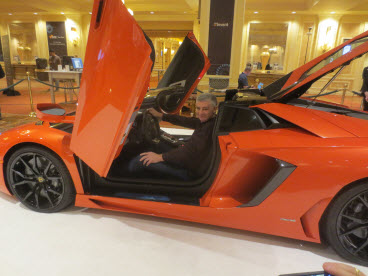 Whew! I had an incredible time at AWS re:Invent and I know that many readers of this blog did as well. In between my Sunday night arrival and my Friday afternoon departure I managed to publish seventeen blog posts, record a bunch of cameo videos for the re:Invent Facebook Page (including this to-be classic), sit for interviews with 8 or 9 international jouirnalists, watch some hungry competitors gnaw their way through hundreds of chicken wings at the re:Invent Tatonka Challenge, sit in a Lamborghini, meet and talk to hundreds of blog readers and Twitter followers, attend plenty of social events, and dance to the unique sounds of Skrillex!
I did not, however, have the time to attend a single one of the re:Invent sessions! Fortunately, almost all of the content is now online and I have plenty to watch and to listen to. Here's an overview to get you started.
re:Invent Video Content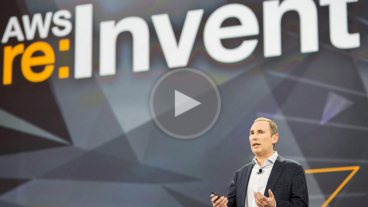 As I write this, we have published 215 videos on the AWS Video Channel. We are finalizing the stragglers and they should be up within a day or two.
The videos include the Day 1 (Andy Jassy) and Day 2 (Werner Vogels) keynotes, keynote highlights (Day 1 and Day 2), launch videos, and over 200 breakout sessions (Innovation at Scale looks great, as does A Tale of One Thousand Instances – Migrating from EC2 Classic to EC2-VPC).
re:Invent Audio Content
If you, like me, enjoy content in audio form, be sure to check out the re:Invent Audio Podcast series. Audio for more than 200 sessions is already online.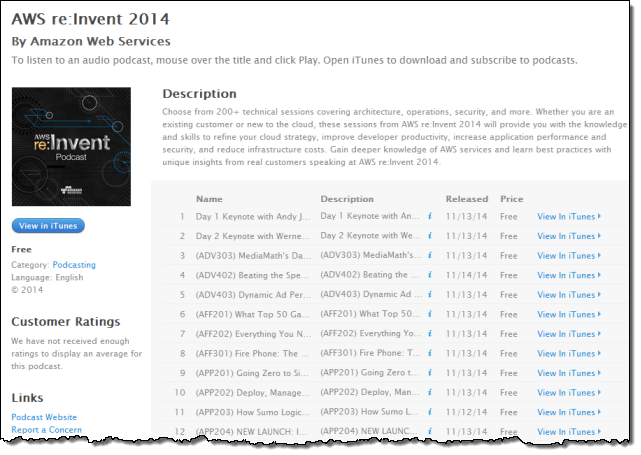 re:Invent Presentations
The slide decks from re:Invent have been tagged with "reinvent2014" and are available on on SlideShare: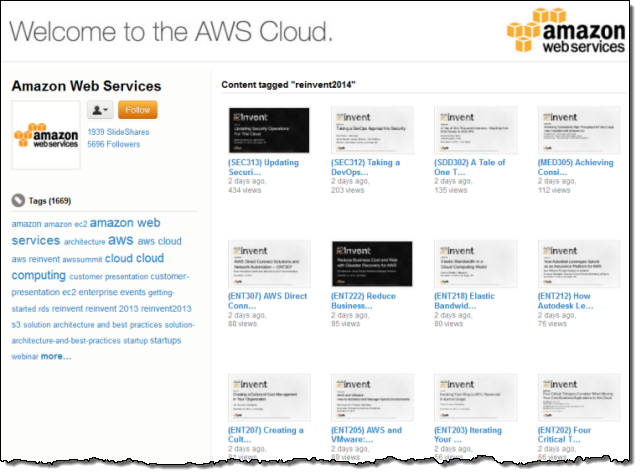 Enjoy
I hope that you find this content interesting, helpful, and valuable. As always, please feel free to use the link below to send feedback my way.
— Jeff;