RightScale Webinar: Leveraging Amazon's Elastic Block Store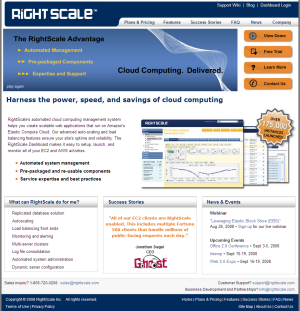 The folks at RightScale will be conducting a webinar on Thursday, August 28th at 10 AM PDT.
They'll focus on the recently announced Amazon Elastic Block Store, discussing application scenarios, mission-critical deployment, architecture, and design considerations. Michael Crandell (RightScale CEO) and Thorsten von Eicken (RightScale CTO) will present.
The webinar is free, but space is limited and pre-registration is recommended.
Post-webinar update: RightScale has posted the slides and the audio from the event.
— Jeff;