Scalr Graduates From Beta, Special Pricing Still in Effect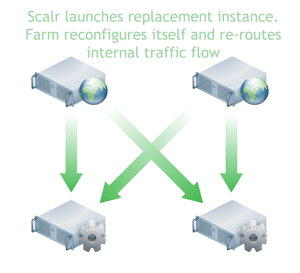 Sebastian Stadil wrote to let me know that Scalr has graduated from beta and is now generally available. The 1.0 release includes a number of new features including:
APIs for control of your server farm: LaunchFarm, TerminateFarm, ListRoles, GetFarmStats, ExecuteScript, ListFarms, ListScripts, and ListApplications.
Support for Elastic Load Balancing.
Rotating EBS snapshots.
Additional scaling algorithms to allow scaling based on RAM usage, SQS queue size, bandwidth usage, or date and time.
Control of server launch order.
Improved user interface with additional time-saving Ajax-style controls and better searching.
Support for EC2 Reserved Instances.
You can download the code or you can access the hosted service. If you sign up for the hosted service before August 16th you can get Scalr for the beta price of $50 per month in perpetuity. After that the price will rise to $99 per month.
— Jeff;