The New AWS Security Blog
The AWS team works non-stop to improve the security of our services. As you can see from the timeline below, many of our recent releases have made it easier for you to secure your cloud resources.
The new AWS Security Blog is your one-stop shop for best practices, how-to guides, customer stories, and more. Like the existing Java, Mobile, and Ruby blogs, the AWS Security Blog focuses on a single topic. We are thinking about creating other blogs of this type; please leave a comment to suggest a topic.
Here's a timeline of the most recent security and compliance releases: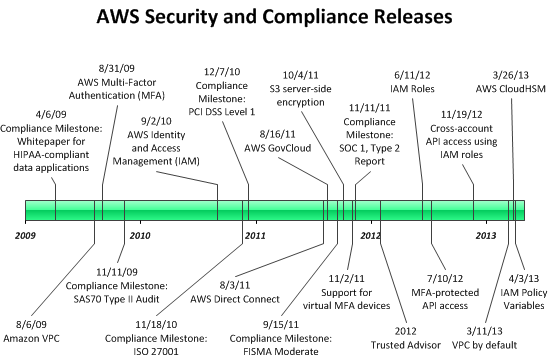 The following table provides more detail:
Check out the AWS Security Blog and let us know what you think.
— Jeff;