Trip Report: Around the World
Last week I came back from my India and Japan trip – one of my best trips till date. It was a complete round trip around the globe – I traveled from Seattle to Mumbai (via Atlantic Ocean), traveled within India (Mumbai, Chennai, Bangalore, Kolkata), continued to Sapporo and Tokyo in Japan (via Indian Ocean) and then came back to Seattle (via the Pacific).
I met thousands of enthusiastic people, exchanged hundreds of business cards and made tons of new friends. Most importantly, I gathered and collated lot of feedback for the service teams. Hence, If you like to get your voice heard (Feature request, comment, complaint, question), catch an AWS evangelist – look out for evangelist wiki!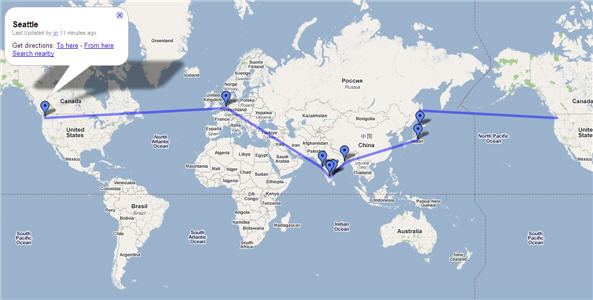 Seattle to Mumbai
Reliance funded BigAdda.com proudly hosts their entire music service http://music.bigadda.com on Amazon EC2 and Amazon S3. I had a great conversation with their CTO, learnt a lot and got a great deal of feedback on how to improve our services.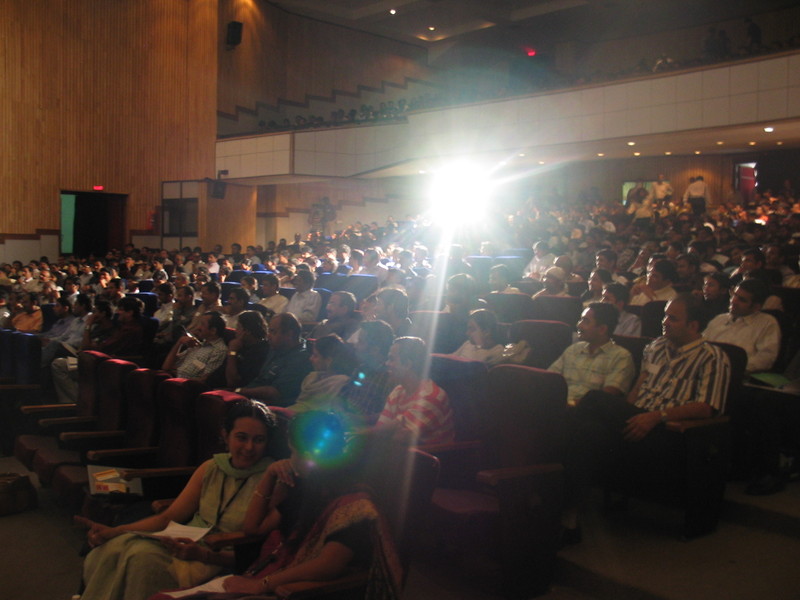 Mumbai to Bangalore
Bangalore (India's Silicon Valley) had invited us for the Great Indian Developer Summit 2008. I think it was one of the best organized conferences I have seen in Bangalore. Speaker Concierge Service, Attendees to help you wrap your power cords when you are done and attendees to escort you. Also, I flew from brand new international airport (BIA) on the inaugural day. You don't get this "red carpet invitations" often. After meeting a variety of new startups that are using AWS, I gave a keynote talk at the SmartTechie Startup City Event which was attended by 50+ people. The power went off 3 times during the talk but I could feel the entrepreneurial energy in the audience. After the keynote, I gave a technical talk to the ACM Bangalore Chapter to small group of CS geeks.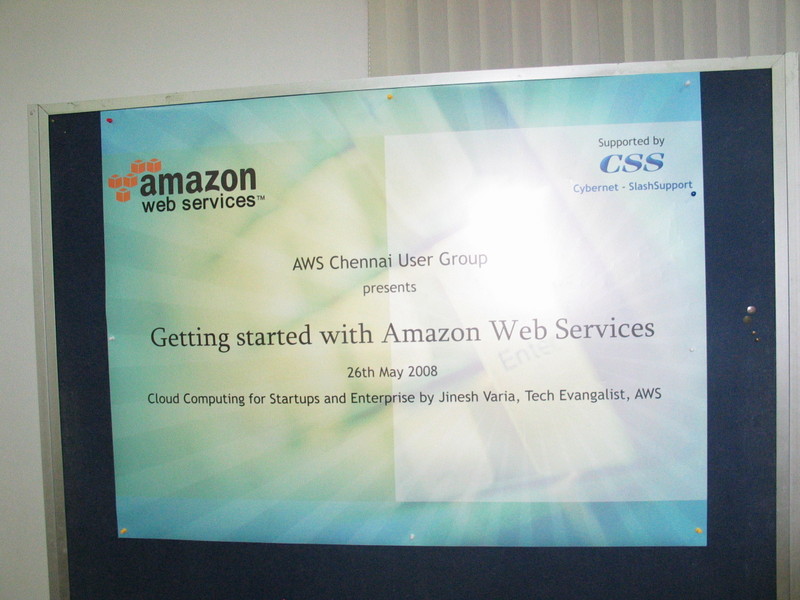 Bangalore to Chennai
Chennai has, I would say, one of the most enthusiastic audiences in the country. While Bangalore is more enterprisey and old school, Chennai is more trendy when it comes to tech audiences. I presented to big group of Cloud-Curious audience to AWS Chennai Meet-up Group. Met several system integrators along the way including my favorite Cybernet SlashSupport Corp. who runs a 4500 employee payroll on Amazon EC2 in 72 hours and also have developed several neat solutions on the top of AWS platform. Local Press coverage of the event can be found here and here.
Chennai to Kolkata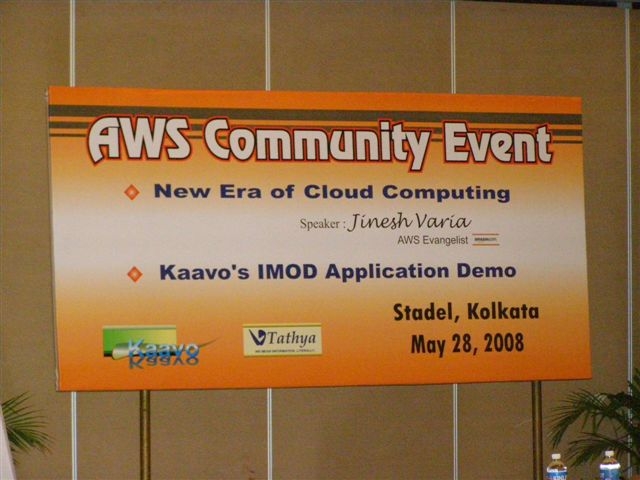 I never had Kolkata on the roadmap. However, I was surprised to receive an invitation and even surprised to receive a warm welcome from Kaavo and Tathya Solutions. Kaavo with help of Tathya has built an excellent EC2 web console – IMODlive – similar to the ElasticFox in look and feel. I am crazy about Bengali sweets and also had fun along the way. Also, met enthusiastic young developers from Hispanito.com (Spanish Social Network) who are also seem to be based on Amazon EC2.
Kolkata to Sapporo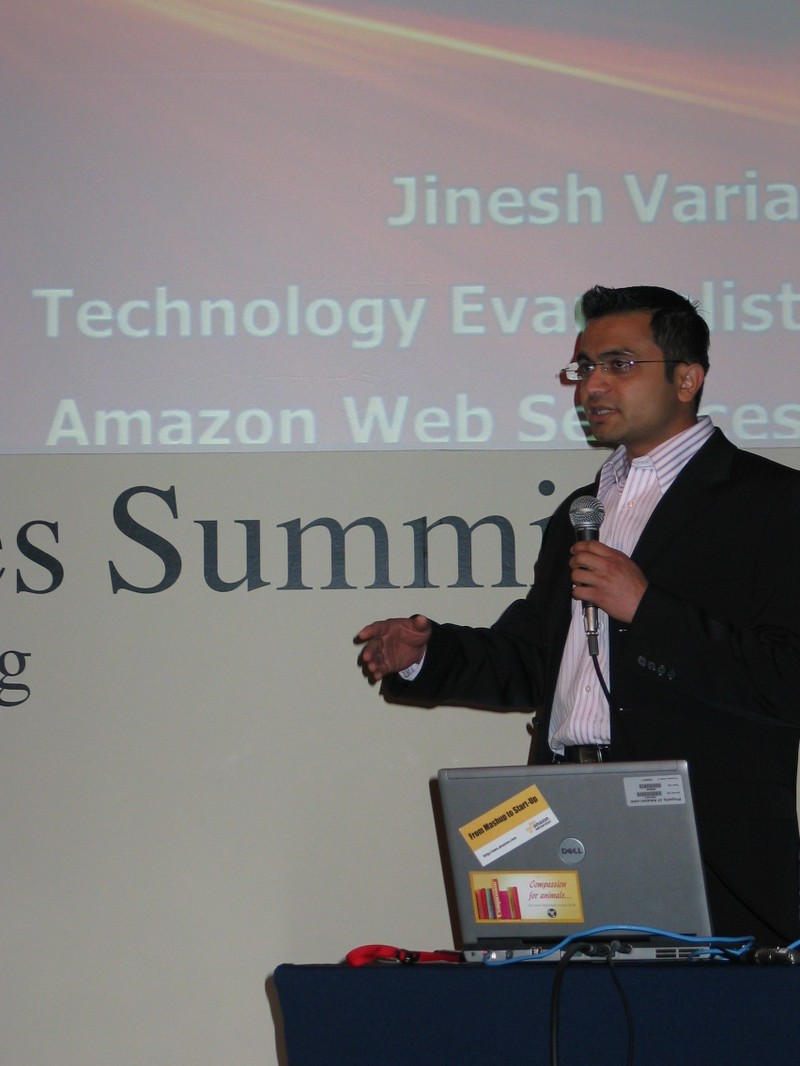 Sapporo is one of the largest cities in Hokaido and I would say one of the best places to visit in northern Japan. I keynoted to a group of 350+ people at the invite-only Infinity Ventures Summit 2008 conference organized by Infinity Ventures Partners. Japan has a growing entrepreneurial community. Learnt a lot of Japanese on the way.
Sapporo to Tokyo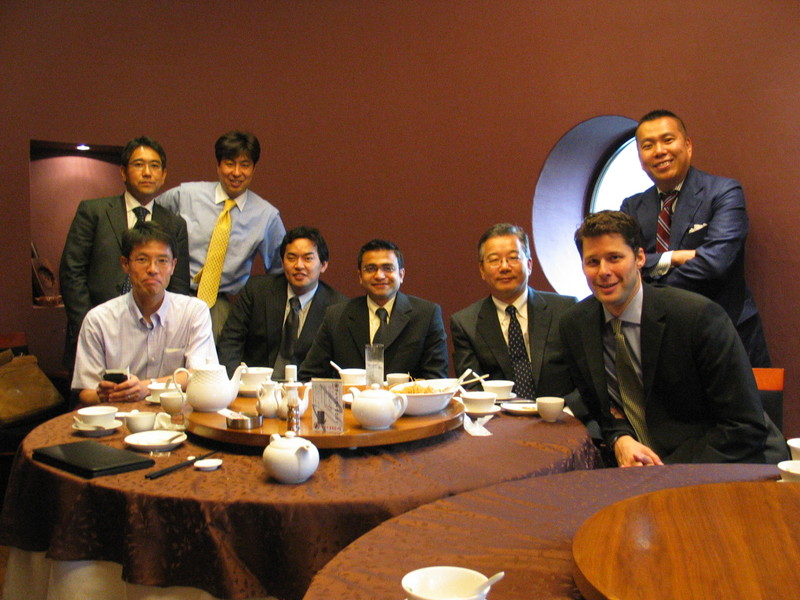 Tokyo was fun. I met several system integrators like Nihon Unisys. Nihon Unisys' Executive Vice President gave talked to more than 1000 people about how they are embracing the cloud. I then, presented to a group of Web 2.0 enthusiasts at the Tokyo2Point0 User Group. It was hi-tech – fiber-optic, live streaming, 3-XL projection screens in a trendy fusion bar.
And finally back to Seattle.
All I can say, there is amazing amount of entrepreneurial enthusiasm in air everywhere and lot of people are excited about Cloud Computing. This is the best time to learn more about Cloud Computing as its very easy to start a new company now.
It was a complete circle around the globe. I gained a day in my life. ;-)
Evangelists have a high carbon footprint ;-), Hence, if you would like to know more about AWS and/or if you like to get your voice heard to Amazon, one of the best ways is to catch an AWS evangelist as one of our jobs is to listen and gather valuable feedback!
– Jinesh