Twilio Developer Contest – Build an AWS-Powered Twilio Application, Win a Netbook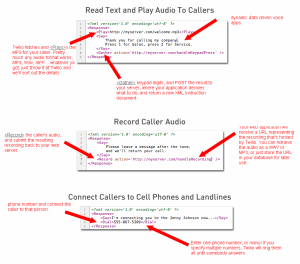 Twilio is an AWS-powered platform for telephony applications. You can use their APIs to build voice-based applications to interact with phones, phone calls, and callers.
They've been running a developer contest each week. The developer of the winning entry is awarded a netbook. Previous contests have asked developers to focus on interactive advertising, PHP applications, Twilio's REST library, lead generation, fun and games, and so forth.
This week we've sweetened the prize, with $250 of AWS credits for the winner!
To be eligible to win, your application must make use of Twilio (via the Twilio API) and one or more of the Amazon Web Services and must be submitted on or before August 30, 2009.
— Jeff;