Welcome to 2007 – Let's Talk Mashups
Welcome to 2007 everyone. I've got all kinds of cool stuff queued up in my inbox. Let's start out with a couple of mashup notes.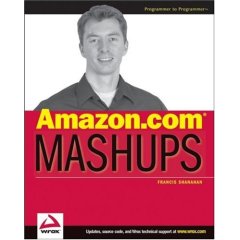 First, long-time AWS developer Francis Shanahan's new book, Amazon Mashups, is now shipping. Weighing in at a hefty 408 pages, the book will show you how to combine Amazon data and services with data from other publicly available web services using technologies like JSON, Ajax, and Dynamic Scripting. You will learn how to use our data in cell phones and PDAs, and you will see how to convert Amazon data into JSON using XSLT.
Speaking of mashups, Programmable Web author John Musser offers his predictions on the Top 5 Mashup Questions of 2007. John covers making money with mashups, the role of widgets, predictions for the most popular categories in 2007, and more.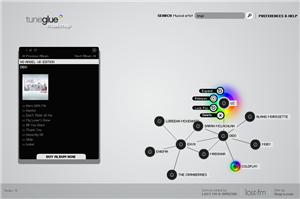 Finally, Tuneglue is a new audio mashup. Using data pulled from Last.fm and the Amazon E-Commerce Service, Tuneglue lets you search on an artist, explore relationships between artists, and see their works on Amazon.com.
That's it for now!
— Jeff;