Amazon Zocalo Update – Shared Folder Syncing
Amazon Zocalo is a fully managed file storage and sharing service. It provides secure, enterprise-ready storage and strong administrative controls, along with built-in feedback capabilities. Zocalo organizes content into folders and allows individual items and entire folders to be shared with other users. The Zocalo sync client runs on your Windows or Mac desktop and synchronizes your local Zocalo My Documents folder with the copies in the cloud.
New Shared Folder Syncing
Today we are enhancing the Zocalo sync client with the ability to synchronize content that has been shared with you via a shared folder. You can set up per-project folders and share them with members of the project team on an as-needed basis. The project team can view and edit the documents on their chosen device; new versions are automatically saved to Zocalo. For example, I use a Zocalo shared folder to distribute draft blog posts to my colleagues for review.
Shared folder syncing is an optional feature and you must explicitly enable it for existing installations. If you are installing a new client, you can choose to enable syncing of shared folders as part of the installation and registration process.
Enabling Syncing for an Existing Client
You can enable syncing of shared folders for an existing installation of the Zocalo sync client by opening up the Zocalo Preferences: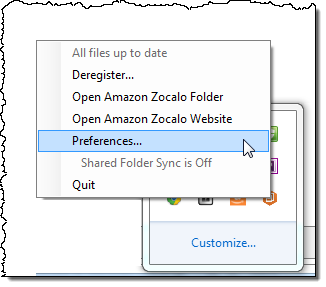 Click on Enable Shared Folder Sync: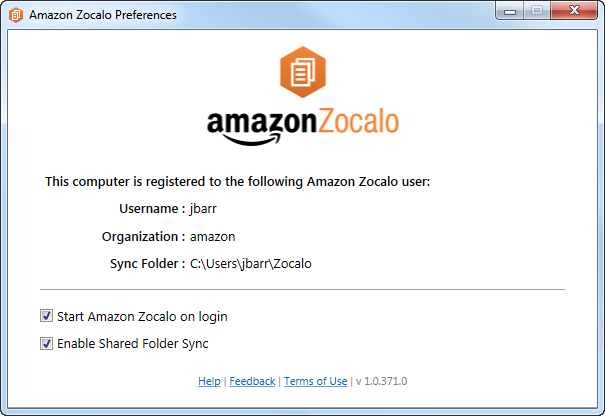 The folders that have been shared with me will then show up in Zocalo's Shared With Me folder on my desktop: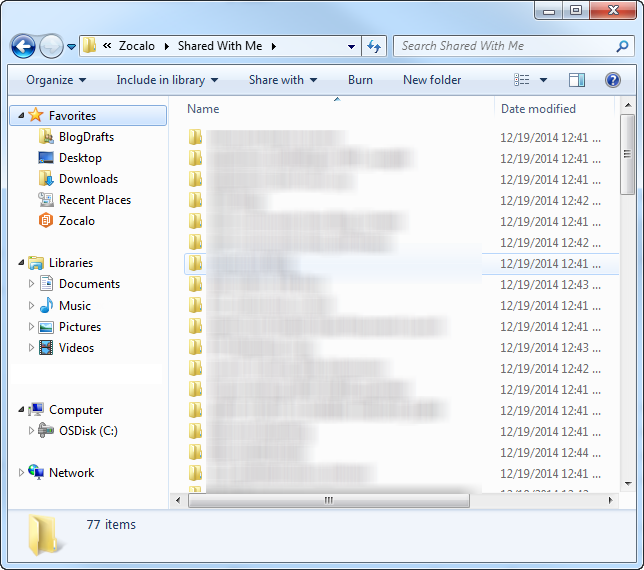 Enabling Syncing During Installation
You can also enable syncing of shared folders when you install the Zocalo sync client. Simply check Sync all files and folders from Zocalo in the Setup screen at the appropriate point in the registration process: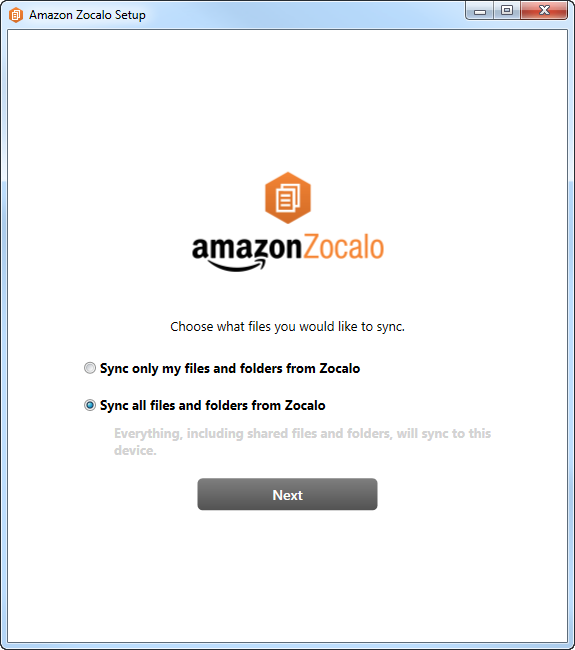 You can pause syncing at any time. Your Shared With Me folder will remain intact and will be brought up to date when you once again turn on shared folder syncing.
Available Now
This new feature is available now and you can start using it today!
— Jeff;