Real-time streaming data top picks you cannot miss at AWS re:Invent 2023
Save the date: AWS re:Invent 2023 is happening from November 27 to December 1 in Las Vegas, and you cannot miss it. re:Invent is a learning conference organized by AWS for the global cloud computing community. It's a great opportunity to come together with cloud enthusiasts from around the world to hear about the latest cloud industry innovations, meet with AWS experts, have fun, and build connections.
Join us as we delve into the world of real-time streaming data at re:Invent 2023 and discover how you can use real-time streaming data to build new use cases, optimize existing projects and processes, and reimagine what's possible. In today's data-driven landscape, the quality of data is the foundation upon which the success of organizations and innovations stands. High-quality data is not just about accuracy; it's also about timeliness. To derive meaningful insights and ensure the optimal performance of machine learning (ML) and generative AI models, data needs to be ingested and processed in real time. Real-time data empowers these models to adapt and respond instantaneously to changing scenarios, making them not just smarter but also more practical. With real-time streaming data, organizations can reimagine what's possible. From enabling predictive maintenance in manufacturing to delivering hyper-personalized content in the media and entertainment industry, and from real-time fraud detection in finance to precision agriculture in farming, the potential applications are vast.
This post will help you plan your re:Invent experience by highlighting the essential sessions on real-time streaming data and beyond that you shouldn't miss. To attend these sessions, be sure to register for re:Invent and access the session catalog. Register now!
Keynotes and Innovation Talk sessions you cannot miss!
Don't miss your chance to hear from some of the leading voices in AWS. Here are some of our favorite keynotes and Innovation Talk sessions.
Adam Selipsky, Chief Executive Officer of Amazon Web Services – Keynote
Tuesday, November 28 | 8:30 AM – 10:30 AM PST | The Venetian
Join Adam Selipsky, CEO of Amazon Web Services, as he shares his perspective on cloud transformation. He highlights innovations in data, infrastructure, and artificial intelligence and machine learning that are helping AWS customers achieve their goals faster, mine untapped potential, and create a better future.
Swami Sivasubramanian, Vice President of AWS Data and AI– Keynote
Wednesday, November 29 | 8:30 AM – 10:30 AM PST | The Venetian
Join Swami Sivasubramanian, Vice President of Data and AI at AWS, to discover how you can use your company's data to build differentiated generative AI applications and accelerate productivity for employees across your organization. Also hear from customer speakers with real-world examples of how they've used their data to support their generative AI use cases and create new experiences for their customers.
Putting your data to work with generative AI – Innovation Talk
Thursday, November 30 | 12:30 – 1:30 PM PST | The Venetian
Join Mai-Lan Tomsen Bukovec, Vice President, Technology at AWS to learn how you can turn your data lake into a business advantage with generative AI. Explore strategies for putting your proprietary datasets to work when building unique, differentiated generative AI solutions. Learn how to utilize your datasets using Amazon SageMaker and Amazon Bedrock and popular frameworks like PyTorch with AWS compute, storage, and analytics. Hear best practices for using unstructured (video, image, PDF), semi-structured (Parquet), and table-formatted (Iceberg) data for training, fine-tuning, checkpointing, and prompt engineering. Also hear different architectural patterns that customers use today to harness their business data for customized generative AI solutions.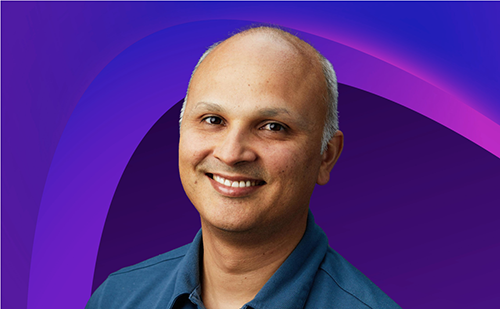 Data drives transformation: Data foundations with AWS analytics – Innovation Talk
Thursday, November 30 | 2:00 – 3:00 PM PST | The Venetian
Join G2 Krishnamoorthy, Vice President of AWS Analytics, to discuss strategies for embedding analytics into your applications and ideas for building a data foundation that supports your business initiatives. With new capabilities for self-service and simpler builder experiences, you can democratize data access for line-of-business users, analysts, scientists, and engineers. Hear inspiring stories from adidas, GlobalFoundries, and the University of California, Irvine.
Breakout sessions
Deepen your learning with re:Invent breakout sessions. re:Invent breakout sessions are lecture-style and 1 hour long. These sessions take place across the re:Invent campus and cover all topics at all levels. The following are some of our favorites:
Chalk talks
Chalk talks are a highly interactive content format with a small audience. Each begins with a short lecture delivered by an AWS expert followed by a Q&A session with the audience.
Code Talk
Code Talks are 60-minute sessions that focus on the actual code involved in building a solution. You'll learn the "why" behind the solution and see it come to life—complete with the inevitable errors. Your questions are welcome and encouraged.
Workshops
Workshops are 2-hour hands-on sessions where you work in teams to solve problems using AWS services. Workshops organize attendees into small groups and provide scenarios to encourage interaction, giving you the opportunity to learn from and teach each other. Don't forget to bring your laptop!
Bootcamp
Bolster your confidence with AWS services and solutions in these eight-hour, deep-dive sessions. Learn by doing with expert guidance, immersive exercises, and self-paced labs.
The below is one you cannot miss:
Still time for FUN!
All work and no play … not at re:Invent! Sure, we'll work hard and learn a lot, but we also plan to have a great time while we're together. AWS Builder Labs will give you the opportunity to test your skills in sandbox settings while working alongside some of the leading minds from AWS!
Join the PeerTalk platform to easily find, connect, and network with others at re:Invent. Opt in to discover attendees who share similar interests—PeerTalk recommends connections for you. Browse recommendations, message people, and arrange meetups through the platform, then sit down for a face-to-face conversation in one of the four PeerTalk lounges located throughout the re:Invent campus.
Stop by the Analytics kiosk in the re:Invent expo hall. Connect with experts to dive deeper into AWS streaming data services such as Amazon Kinesis Data Streams, Amazon Kinesis Data Firehose, Amazon Managed Service for Apache Flink, and Amazon Managed Streaming For Apache Kafka (Amazon MSK). Also, win prizes, show off your Analytics superhero, and learn all about the latest innovations from our AWS Analytics services.
Register today
It's going to be an amazing event, and we can't wait to see you at re:Invent 2023! Register now to secure your spot!
---
About the author
Anna Montalat is a Senior Product Marketing Manager for AWS streaming data services which includes Amazon Managed Streaming for Apache Kafka (MSK), Kinesis Data Streams, Kinesis Video Streams, Kinesis Data Firehose, and Kinesis Data Analytics. She is passionate about bringing new and emerging technologies to market, working closely with service teams and enterprise customers. Outside of work, Anna skis through winter time and sails through summer.