AWS's Amazon Connect recognized as a Leader in 2023 Forrester Wave for Contact Center as a Service
Amazon Web Services (AWS) was named a leader in The Forrester Wave™: Contact Center as a Service, Q1 2023 for the first time since Amazon Connect, our easy-to-use cloud contact center, was launched in 2017. We believe this leader placement reflects the rapid pace of innovation and continued success customers of all sizes see delivering superior customer service at a lower cost.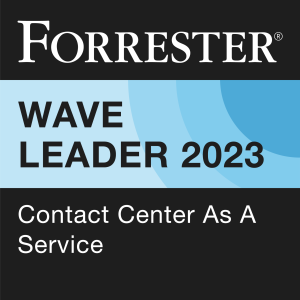 The report evaluates 11 of the most significant CCaaS providers across 34 criteria. Amazon Connect received the highest score possible in 11 criteria, including AI architecture, proactive engagement, customer self-service, agent desktop, innovation roadmap, number of customers, and text and speech analytics. Additionally, AWS tied for largest market presence of all CCaaS providers, reflecting, in our opinion, Forrester's assessment of AWS' financial and market strength in the CCaaS space.
For us, this placement speaks to the speed of innovation that Amazon Connect enables for businesses of all sizes so that they can optimize their customer experience. Today, tens of thousands of AWS customers are using Amazon Connect to support more than 10 million contact center interactions every day. Customers like Best Western, Capital One, Fujitsu, Intuit, John Hancock, New York Times, Priceline, and National Australia Bank use Amazon Connect to deliver superior customer service at a lower cost.
As you look to constantly innovate your customer experience, Forrester's report offers a valuable guide to finding a contact center solution that works for your business. Access a complimentary copy of the 2023 Forrester Wave for Contact Center as a Service here.
Join us for AWS Contact Center Day, a free virtual event where you'll learn about the future of customer service, how machine learning can optimize customer and agent experiences—and more. Register now »