Executive Conversations: Advancing modern clinical trials with Dave Kelleher, CEO and founder of 4G Clinical
Dave Kelleher, CEO and founder of 4G Clinical, joins Joe Shonkwiler, MD, Principal Business Development Manager, Startups and Investors for Healthcare and Life Sciences at AWS, for a discussion on the impact of COVID-19 on clinical trial designs, direct-to-patient use cases, and what's next for the pharmaceutical industry. 4G Clinical is a leader in randomization and trial supply management for the global life sciences industry, offering a cloud-based, flexible solution that utilizes natural language processing and integrated supply forecasting.
This Executive Conversation is one of a series of discussions held with those progressing their industries where we seek to learn more about their discovery, ingenuity, and contributions to healthcare and life sciences.
—
Joe Shonkwiler: The pace of innovation during the pandemic has been astounding. What are some examples you've witnessed?
Dave Kelleher: Historically, the average drug development timeline is 10-15 years. The fastest vaccine on record, the mumps vaccine in 1967, took four years to develop. What we've seen recently in the development of vaccines and therapeutics has been incredible, and it was only possible through massive global collaboration. We've seen the pace of innovation accelerated by a few things. First, multiple organizations had potential candidates and approaches already in their infancy. Secondly, on the therapeutic side, we saw a lot of reuse of existing therapies, where the safety profiles were already proven, and it enabled some clients to be in the clinic immediately. Third, the sheer cooperation, flexibility, and coordination between regulators, study sponsors, suppliers, sites, and vendors has been instrumental in standing up these studies faster than ever before.
For example, it typically takes two to three months from finalizing a protocol to dosing a patient, and we stood up a study in six days for our sponsor and dosed a patient on day one. That's not a common thing, but we were able to do it a number of times in very rapid succession, with teams all over the world. While this pace is truly astounding, it's important to keep in mind that COVID is just one element of our portfolio—probably only about 10 percent. That's inspiring to me, because if it were in the 50 percent range, that would mean so many other terrible conditions were not being investigated. That would be a travesty. I'm hopeful and motivated by the fact that yes, we're working on COVID at an incredible pace, but it's not at the complete expense of other research.
JS: How does the pharma industry leverage trial automation technology?
DK: To test any drug effectively, pharma companies go through many, many steps and rely on automation technology to help simplify and accelerate the process. 4G Clinical provides randomization and trial supply management (RTSM) software, bringing both speed and flexibility to clinical trials. We take a protocol or clinical trial design and execute the supply chain of that trial—from determining which participants receive the active drug versus placebo, to telling shipping partners to move drugs, to instructing clinicians on dosing per patient. And then finally, we secure the blind, meaning certain parties are unaware of the treatment being received. Trials include blind participants to eliminate potential bias and protect the integrity of the results.
JS: What challenges did COVID-19 bring to the pharma industry, and how did organizations overcome them?
DK: Facing the ripple effects of COVID, our sponsors—across all different types of therapies—had to figure out how to move forward with their trials. Would they delay, cancel, or accelerate? The challenge was that a patient with a terrible type of cancer risked getting infected with COVID during their treatment at a medical facility. The entire industry was asking: How do we keep patients safe? How do we keep trials going? And how do we deal with site capacity? To address these challenges, 4G Clinical very rapidly deployed some direct-to patient-capabilities, allowing drugs to be shipped from a depot or site directly to a patient's home. But it wasn't as simple as it sounds. There were all kinds of chain-of-custody, regulatory, and privacy issues we had to navigate. Globally, we saw a lot of existing studies convert to this direct-to-patient model, but almost all of them were emergency procedures, which meant a lot of manual activity, a heavy burden, and not a tremendous amount of efficacy. Moving forward, as new protocols are written, they're considering these direct-to-patient possibilities.
JS: Why do you think the direct-to-patient model in clinical trials is gaining popularity?
DK: It's not a new concept. In fact, it's been a topic in the industry for a long time. At 4G Clinical, we recognized the value of direct-to-patient capabilities as a patient-centric approach to clinical trials. While the pandemic has driven the recent demand from a safety perspective, we've always seen direct-to-patient trials as a win-win for patients and sponsors. Patients get better service, travel less, and receive treatment where they are, while sponsors accelerate trial timelines and reduce costs. The challenge lies in designing it correctly so the integrity of the study remains intact, addressing significant impacts on the supply chain, including timing, shelf-life, and temperature. Given those challenges, in order to deploy these direct-to-patient capabilities during the pandemic, there has been full collaboration across our vendors. We built the capabilities based on what we understood our sponsors to need, but we had to line up our shipping partners and make sure all the regulatory activities were done properly. We couldn't do it alone, nor could the shipping partners, nor the couriers—we all had to collaborate.
JS: How has building in the cloud helped 4G Clinical grow as an organization?
DK: AWS has been an imperative. We like to say, "Let the science lead" and AWS has enabled that by allowing us to build a flexible platform to accommodate all the variables in clinical trial design. Whether it's COVID, or early-stage oncology studies with high degrees of uncertainty, our clients need that flexibility to change protocols to figure out what works. Technology can't get in the way of that. We've been working with AWS from day one. We don't own servers, which allows us to deploy development platforms really quickly, globally, and at scale. It just wouldn't be possible for us to stand up a study in six days and deploy it globally to hundreds of sites without that kind of infrastructure on AWS.
JS: How does your software benefit from natural language processing?
DK: Traditionally, clinical study teams approved complex technical spec documents created from the protocol for developers to build the RTSM. This process is lengthy and error prone. 4G Clinical's idea was simple. If this process is true, then by definition, 100 percent of the information and logic needed to build an RTSM exists in the protocol. So why not use modern technology, specifically natural language processing, to read and interpret the spec and build the RTSM in moments. The disruptive innovation for the customer was the ability to see the system multiple times dramatically earlier in the process.
JS: What are some upcoming trends we can expect to see in clinical trials?
DK: There's a lot of activity in what I call "direct-to-patient, and then what." Because once you get the drug to the patient's home, there's a whole slew of things that need to happen to fully take the site experience to the patient's home, ranging from ensuring the patient takes the medication to engagement with their physicians, and much of it is still unclear. There are a lot of companies going after various pieces, like deploying investigators to individuals' homes, or finding safer ways to engage patients. In addition, we've been watching the momentum behind cell and gene therapy because of its tremendous scientific potential and supply chain implications. Those implications stem from the fact that these therapies are designed with a single patient in mind, typically have short shelf-lives, and can have chain-of-custody complexities. We also see opportunities upstream from a patient recruitment and protocol authoring perspective, and we will always be on the lookout for ways to accelerate the discovery process.
JS: What's ahead for 4G Clinical?
DK: Our objective is to be a critical partner at every stage of clinical development. We recently launched a new product that sits upstream from our current software, allowing sponsors to forecast supply and demand at the program and compound level—well in advance of when they start a trial. That forecast informs manufacturing, spending budget, and procurement. We also plan to pursue opportunities beyond the current direct-to-patient capabilities, as well as in cell and gene therapy.
—
To learn more about how AWS can help accelerate timelines and decrease costs in clinical trials, see Clinical Trials Use Cases on AWS. For more Executive Conversations, head to the AWS for Industries blog.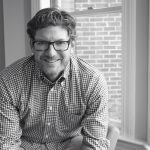 David Kelleher is CEO and co-founder of 4G Clinical, a venture-backed Randomization and Trial Supply Management (RTSM) company serving the global pharmaceutical market. Kelleher co-founded 4G to accelerate the commercialization of vital medications. 4G Clinical has been named one of Fast Company's Best Workplaces for Innovators as well as one of the Best Small & Medium Workplaces and Best Workplaces in Healthcare by Great Place to Work® and FORTUNE. Kelleher was also recognized along with his co-founder, 4G Clinical's CTO Ed Tourtellotte, as EY's Entrepreneur of the Year® Award finalist in New England.
Previously, David was principal and co-founder of ACME Business Consulting, a management, operations, project and strategy consulting firm headquartered in Portland, Oregon with offices in Seattle and San Diego. Prior to ACME being acquired by North Highland in 2015, the firm was named to the Portland Business Journal's list of "Fastest-Growing Private 100 Companies" for 8 of the previous 9 years.
Kelleher earned his Bachelor of Science degree in Biology from Duke University and is a former US Army Ranger. Diagnosed with multiple sclerosis in 1996 while serving in the 82nd Airborne Division in Vicenza, Italy, Kelleher is active in finding a cure for the disease. He served on the board of the Oregon Chapter of the National MS Society from 2005–2013 including a two-year stint as the board chair as well as multiple national roles. David currently serves on the Advisory Board of the Duke University Innovation & Entrepreneurship Initiative.