How to Maximize AWS re:Invent for Fintech Startups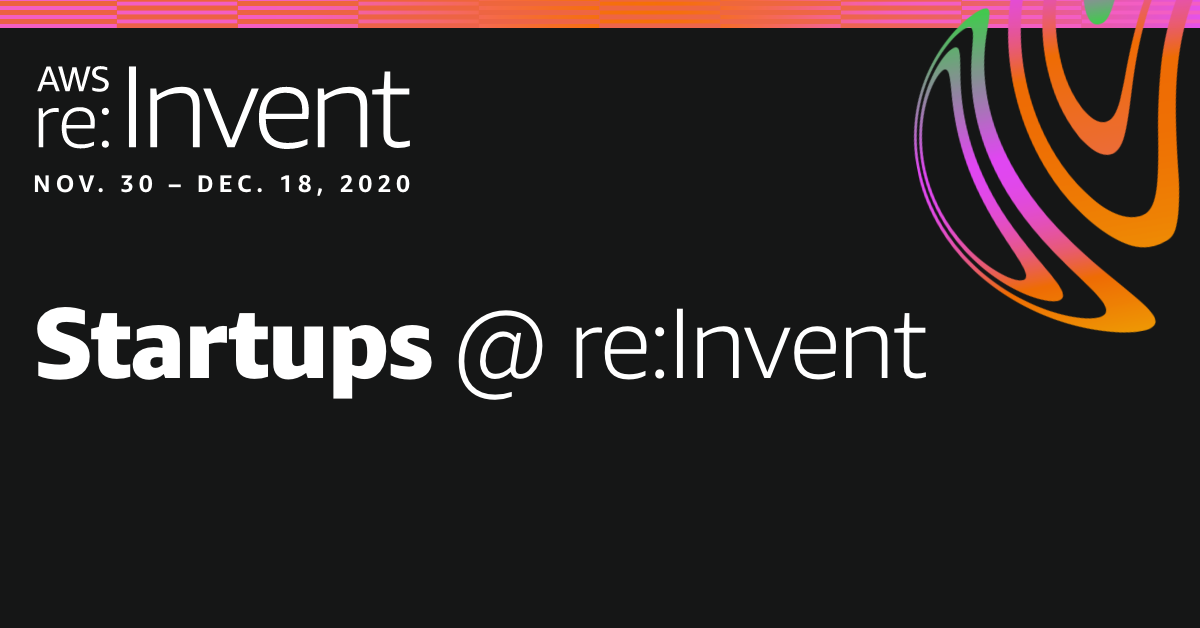 by Kathryn Van Nuys, North American Head of Fintech Business Development, AWS
As the AWS North American lead for the Fintech Business Development team, I'm incredibly excited to share with you my must attend re:Invent 2020 sessions for fintech startups.
But first, a little about me. I live in New York City, but have lived previously in London and Prague. Once my daughter is a bit older, I can't wait to scratch my travel itch again. My background includes a mix of startup and enterprise experience running capital markets and business development for lending startups and large financial institutions. I support a variety of 'Women in Finance and Fintech" organizations and serve as an advisory board member of the Fintech Sandbox.
At AWS, I partner with leading venture capital investors and work alongside their portfolio companies to support fintech startups of all stages building on AWS. In fact, many of the customers I work with everyday are speaking at re:Invent – by attending you'll get to hear firsthand how they've been able to scale and why they built on AWS.
But with so many incredible sessions, it might feel overwhelming to find the best ones for you and your team. To browse the session catalog for my recommendations and more, log in or register here. Here are my recommendations:
On the Money: How Paystack Champions African Businesses — Learn from the experience of Paystack, a Nigeria-based payment startup recently acquired by Stripe, about what AWS resources they leveraged in scaling up from processing $2,500 in online payments to over $150 million for African businesses every month.
Security at scale: How Goldman Sachs manages access control — Tune in to see how industry leaders such as Goldman Sachs reinvented their transactional micro-account architecture and network design for optimal access control.
Secure and compliant machine learning for regulated industries — Learn the best practices of provisioning a secure ML environment on Amazon SageMaker, and discover other AWS services to build ML environments in a consistent, reproducible manner in regulated industries.
Catch more potential online fraud faster with Amazon Fraud Detector — Discover how to catch and mitigate online fraud faster, and see how other organizations are doing it with success.
How Venmo Responded to the Demand for Contactless Payment on Amazon Aurora — Learn from the experience of Venmo to see how to pilot new features and move to production quickly with less administrative work.
Everything Fintech Startups Need to Know about Driving CX Success — Join Andrew Levy, AWS BD Lead of Digital User Engagement, and me to learn how to excel your CX strategy with real-time data, cross-channel engagement, and personalization.
There are also quite a few other sessions that are invaluable to building a strong startup and worth checking out:
Enabling women to lead and succeed in tech — Leaders should be knowledgeable about this topic to support diversity on their teams.
How to sell in AWS Marketplace — We've seen a lot of startups, and fintech startups in particular, successfully listing their SaaS offering and selling to other AWS customers, including large financial services companies.
Is now the right time to explore quantum computing? — I personally find the topic quite interesting and see this as the next frontier, especially with respect to fintech startups, because it will speed up risk management and performance modeling, and improve security.
re:Invent 2020 is going to be a bit different this year than in the past, but it provides great advantages to AWS customers. With all the content available at your fingertips, it's the best opportunity to learn about topics that are on your radar that you may not have had the chance to dig into yet.
Best of luck to all conference goers this year. I can't wait to attend alongside you, wherever it is in the world you're tuning in from. See you soon.