Launch Your Startup at AWS re:Invent
---
Ready to Launch?
Is your startup disruptive, built on AWS, and ready to launch this fall?
AWS will invite five AWS-powered startups to launch their startup this October at our fourth annual Startup Launches event at the AWS re:Invent conference in Las Vegas.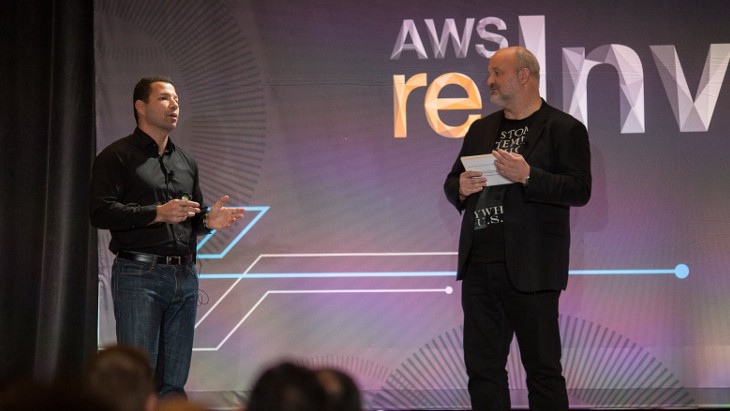 This event showcases some of the hottest startups in the world, and provides a notable setting for these companies to introduce themselves and share their stories with the global tech community. Each selected startup will present to an audience that includes other hot startups, AWS customers, VCs, technology enthusiasts, AWS executives, and members of the press. Dr. Werner Vogels, CTO of Amazon, will host the event. The launch announcements will each last five minutes, followed by a Q&A session with Werner. After the event each startup will be featured in a blog post, recapping the launch announcements.
Nominate Your Startup
If your startup is preparing to launch this fall and you'd like to be considered for a spot in the Startup Launches event, please submit a simple form, and tell us what your startup does, how you're using AWS, and what your launch plans consist of.
To be considered for a spot in the launch event, you must meet the following criteria:
Your startup is built on AWS
If selected, you'll launch your startup at the event, or announce (for the first time) a significant new product or service
As part of your launch, you'll provide an exclusive offer, available only to re:Invent audience members
Please submit your entry by 5PM Pacific Time Tuesday, August 21st.
Last Year's Launches
Last year's re:Invent Startup Launches event featured presentations by Boundary, Cloudius, Luminal, Temasys, and Threat Stack.
"The Startup Launches at re:Invent was the ideal opportunity for us to announce our product, Fugue. It provided us maximum visibility with our target audience — the engineers and technical leaders creating the future every day on AWS. Our participation continues to pay dividends."
Josh Stella, CEO, Luminal
Check out the video of last year's launches!
See You at re:Invent
The Startup Launches event isn't the only startup-focused activity at re:Invent. There will be an AWS Startup Pavilion in the Expo Hall, a startup stop along the Pub Crawl, and additional startup sessions including a CTO-to-CTO session hosted by Werner.
Learn more about the startup activities taking place at re:Invent this year.
We look forward to seeing you in Vegas!
AWS Startup Team
@AWSStartups