Adventures in Scaling in Changing Times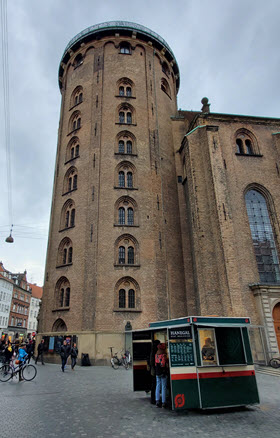 I don't know about you, but the last two months have been kind of crazy for me due to the spread of COVID-19.
In the middle of a trans-Nordics trip in early March that took me to Denmark, Finland, and Sweden in the course of a week, Amazon asked me and my coworkers to work from home if possible. I finished my trip, returned to Seattle, and did my best to adapt to these changing times.
In the ensuing weeks, several of my scheduled trips were cancelled, all of my in-person meetings with colleagues and customers were replaced with Amazon Chime video calls, and we decided to start taping What's New with AWS from my home office.
On the personal side, I watched as many of the entertainment, education, and sporting events that I enjoy were either canceled or moved online. Just as you probably did, I quickly found new ways to connect with family and friends that did not require face-to-face interaction.
I thought that it would be interesting to see how these sudden, large-scale changes are affecting our customers. My colleague Monica Benjamin checked in with AWS customers across several different fields and industries and provided me with the source material for this post. Here's what we learned…
Edmodo – Education
Education technology company Edmodo provides tools for K-12 schools and teachers. More than 125 million members count on Edmodo to provide a secure space for teachers, students, and parents to communicate and collaborate. As the pandemic began spreading across Europe, Edmodo's traffic began to grow at an exponential rate. AWS has allowed them to rapidly scale in order to meet this new demand so that education continues across the world. Per Thomsen (Vice President, Engineering) told us:
In early March, our traffic grew significantly with the total number of global learners engaging on the network spiking within a matter of weeks. This required us to increase site capacity by 15 times. With AWS and Amazon EC2 instances, Edmodo has been able to quickly scale and meet this new demand so we could continue to provide teachers and students with our uninterrupted services for their distance learning needs. Having AWS always at our fingertips gives us elastic and robust compute capacity to scale rapidly.
BlueJeans – Cloud-Based Video Conferencing
Global video provider BlueJeans supports employees working from home, health care providers shifting to telehealth, and educators moving to distance learning. Customers like BlueJeans because it provides high video and voice quality, strong security, and interoperability. Swaroop Kulkarni (Technical Director, Office of the CTO) told us:
With so many people working from home, we have seen explosive growth in traffic since the start of the Coronavirus pandemic. In just two weeks our usage skyrocketed 300% over the pre-COVID-19 average. We have always run a hybrid infrastructure between our datacenters and public cloud and fortunately had already shifted critical workloads to Amazon EC2 services before the Coronavirus outbreak. The traffic surge in March 2020 led us to scale up on AWS. We took advantage of the global presence of AWS and nearly doubled the number of regions and added US East (Ohio), APAC (Mumbai) and APAC (Singapore). We also experimented with various instance types (C,M,R families) and time-of-day scaling and this served us well for managing costs. Overall, we were able to stay ahead of traffic increases smoothly and seamlessly. We appreciate the partnership with AWS.
Netflix – Media & Entertainment
Home entertainment provider Netflix started to see their usage spike in March, with an increase in stream starts in many different parts of the world. Nils Pommerien (Director, Cloud Infrastructure Engineering) told us:
Like other home entertainment services, Netflix has seen temporarily higher viewing and increased member growth during this unprecedented time. In order to meet this demand our control plane services needed to scale very quickly. This is where the value of AWS' cloud and our strong partnership became apparent, both in being able to meet capacity needs in compute, storage, as well as providing the necessary infrastructure, such as AWS Auto Scaling, which is deeply ingrained in Netflix's operations model.
Pinterest – Billions of Pins
Visual discovery engine Pinterest has been scaling to meet the needs of an ever-growing audience. Coburn Watson (Head of Infrastructure and SRE) told us:
Pinterest has been able to provide inspiration for an expanded global customer audience during this challenging period, whether looking for public health information, new foods to prepare, or projects and crafts to do with friends and family. Working closely with AWS, Pinterest has been able to ensure additional capacity was available during this period to keep Pinterest up and serving our customers.
Finra – Financial Services
FINRA regulates a critical part of the securities industry – brokerage firms doing business with the public in the United States. FINRA takes in as much as 400 billion market events per day that are tracked, aggregated, and analyzed for the purpose of protecting investors. Steve Randich (Executive Vice President and Chief Information Officer) told us:
The COVID-19 pandemic has caused extreme volatility in the U.S. securities markets, and since March we have seen market volumes increase by 2-3x. Our compute resources with AWS are automatically provisioned and can process a record peak and then shut down to nothing, without any human intervention. We automatically turn on and off up to 100,000 compute nodes in a single day. We would have been unable to handle this surge in volume within our on premises data center.
As you can see from what Steve said, scaling down is just as important as scaling up.
Snap – Reinventing the Camera
The Snapchat application lets people express themselves and helps them to maintain connections with family and close friends. Saral Jain (Director of Engineering) told us:
As the global coronavirus pandemic affected the lives of millions around the world, Snapchat has played an important role in people's lives, especially for helping close friends and family stay together emotionally while they are separated physically. In recent months, we have seen increased engagement across our platform resulting in higher workloads and the need to rapidly scale up our cloud infrastructure. For example, communication with friends increased by over 30 percent in the last week of March compared to the last week of January, with more than a 50 percent increase in some of our larger markets. AWS cloud has been valuable in helping us deal with this significant increase in demand, with services like EC2 and DynamoDB delivering high performance and reliability we need to provide the best experience for our customers.
I hope that you are staying safe, and that you have enjoyed this look at what our customers are doing in these unique and rapidly changing times. If you have a story of your own to share, please let me know.
— Jeff;