Amazon Rekognition Update – Image Moderation
We launched Amazon Rekognition late last year and I told you about it in my post Amazon Rekognition – Image Detection and Recognition Powered by Deep Learning. As I explained at the time, this service was built by our Computer Vision team over the course of many years and analyzes billions of images daily.
Today we are adding image moderation to Rekognition. If your web site or application allows users to upload profile photos or other imagery, you will love this new Rekognition feature.
Rekognition can now identify images that contain suggestive or explicit content that may not be appropriate for your site. The moderation labels provide detailed sub-categories, allowing you to fine-tune the filters that you use to determine what kinds of images you deem acceptable or objectionable. You can use this feature to improve photo sharing sites, forums, dating apps, content platforms for children, e-commerce platforms and marketplaces, and more.
To access this feature, call the DetectModerationLabels function from your code. The response will include a set of moderation labels drawn from a built-in taxonomy:
You can use the Image Moderation Demo in the AWS Management Console to experiment with this feature: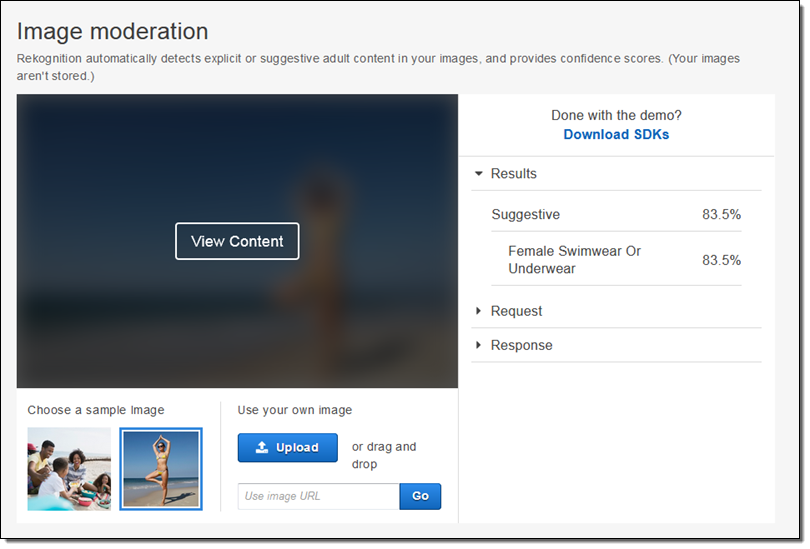 Image moderation is available now and you can start using it today!
— Jeff;