Amazon WorkSpaces Now Available in Europe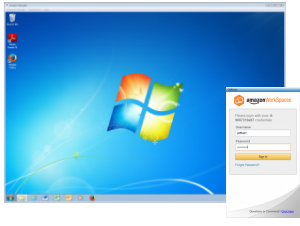 Amazon WorkSpaces provides a desktop computing environment in the cloud. It gives enterprise IT the power to meet the needs of a diverse user base by providing them with the ability to work wherever and whenever they want, while using the desktop or mobile device of their choice.
Today we are bringing Amazon WorkSpaces to Europe, with immediate availability in the EU (Ireland) Region. This new Region joins the existing US East (Northern Virginia) and US West (Oregon) Regions.
The Amazon WorkSpaces Administration Guide contains the information that you need to have to get started as quickly and efficiently as possible. Within this guide you'll find a Getting Started Guide, documentation for WorkSpaces administrators, and WorkSpaces Client Help.
— Jeff;