AWS Cost Explorer Update – Access to EC2 Usage Data
The AWS Cost Explorer (read The New Cost Explorer for AWS to learn more) is a set of a tools that help you to track and manage your AWS costs. Last year we added saved reports, budgets & forecasts, and additional filtering & grouping dimensions.
Today we are adding EC2 usage data to Cost Explorer, along with additional dimensions for filtering and grouping:
The EC2 cost data is now broken down into three elements: EC2 instances (EC2-Instances), Elastic Load Balancing (ELB), and Elastic Block Store (EBS).
You can now filter, group, and view costs on additional dimensions, including Instance Type and Region.
Here's a screen shot of the new usage data and dimensions: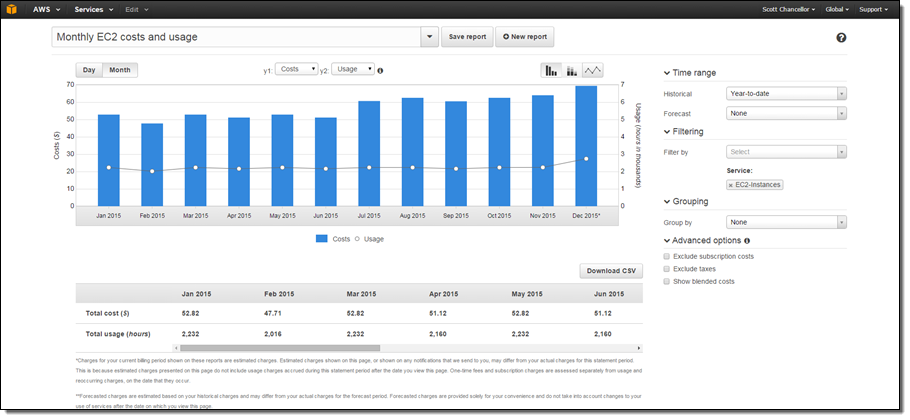 The new features are available now and you can start using them today. To learn more, read about Analyzing Your Costs with Cost Explorer.
— Jeff;