AWS Hot Startups – November 2016 – AwareLabs, Doctor On Demand, Starling Bank, and VigLink
Tina is back with another impressive set of startups!
— Jeff;
---
This month we are featuring four hot AWS-powered startups:
AwareLabs – Helping small businesses build smart websites
Doctor On Demand – Delivering fast, easy, and cost-effective access to top healthcare providers.
Starling Bank – Mobile banking for the next generation.
VigLink – Powering content-driven commerce.
Make sure to also check out October's Hot Startups if you missed it!
AwareLabs (Phoenix/Charlotte)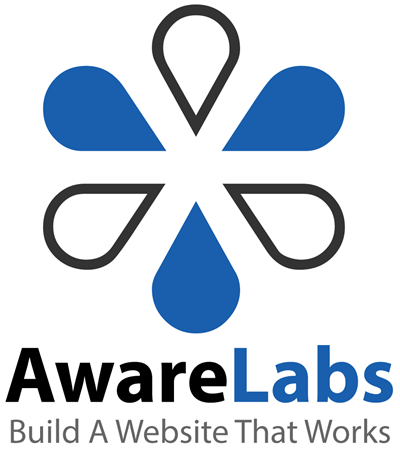 AwareLabs is a small, three person startup focused on helping business owners engage their customers through dozens of integrated applications. The startup was born in November 2011 and began as a website building guide that helped hundreds of entrepreneurs within its first few weeks. Early on, founder Paul Kenjora recognized that small businesses were being slowed down by existing business solutions, and in 2013 he took on the task of creating a business centric website builder. After attending an AWS seminar, Paul realized that small teams could design and deploy massive infrastructure just as well as heavily funded, high-tech companies. Previously, only big companies or heavy investment allowed for that type of scale. With the help of AwareLabs, small businesses with limited time and budgets can build the smart websites they need.
The AwareLabs team relies on AWS to achieve what was previously impossible with a team of their size. They've been able to raise less capital, move faster, and deliver a solution customers love. AwareLabs leverages Amazon EC2 extensively for everything from running client websites, to maintaining their own secure code repository. Amazon S3 has also been a game changer in offloading the burden of data storage and reliability. This was the single biggest factor in letting the AwareLabs development team focus on client-facing features instead of infrastructure issues. Amazon SES and Amazon SNS freed their developers to deliver integrated one-click newsletters with intelligent bounce reduction, which was very well received by clients. Finally, AWS has helped AwareLabs be profitable, which is huge for any startup!
Doctor On Demand (San Francisco)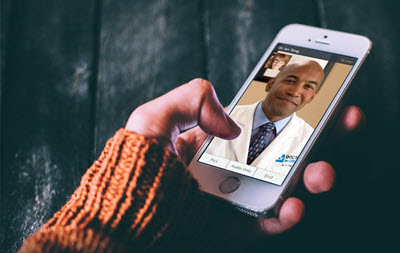 Doctor On Demand was built to address the growing problem that many of those in the U.S. face – lack of access to healthcare providers. The average wait time to see a physician is three weeks, and in rural areas, it can be even longer. It takes an average of 25 days to see a psychiatrist or psychologist and nearly half of all patients with mental health issues go without treatment. With Doctor On Demand, patients can see a board-certified physician or psychologist in a matter of minutes directly from their smartphone, tablet, or computer. They can also have video visits with providers at any time of day – no matter where they are. Patients simply download the Doctor On Demand app (iOS and Android) or visit www.doctorondemand.com, provide a summary of the reason for their visit, and are connected to a licensed provider in their state. Services are delivered through hundreds of employers and work with dozens of major health plans.
From the very beginning, AWS has allowed Doctor on Demand to operate securely in the healthcare space. They utilize Amazon EC2, Amazon S3, Amazon CloudFront, Amazon CloudWatch, and AWS Trusted Advisor. With these services they are able to build compliant security and privacy controls, 'simple' fault tolerance, and easily setup a disaster recovery site (utilizing multiple AWS Regions). The company says the best part about working with AWS is that they are able to get everything they need on a startup budget.
Check out the Doctor On Demand blog to keep up with the latest news!
Starling Bank (UK)


Starling Bank is on a mission to shake up financial services. In the way that TV was radically changed by Netflix, music by the likes of Spotify, and social media by Snapchat – this is what Starling aims to do for banking. Founded in 2014 by Anne Boden, Starling uses the latest technology to make the traditional current account obsolete. Having assembled a team of engineers, artists, and economists, the build of the bank is nearing completion. They will be launching their app in early 2017.
Many next generation banks continue to stick to the traditional bank model that was built on technology from the 1960s and 70s. Instead of providing a range of products that are sold and cross-sold to unwilling customers, Starling will empower their users through seamless access to a mobile marketplace of financial services and products that best meet their needs at any given time. Customers can enjoy the security and protection of a licensed and regulated bank while also getting access to insights, data, and services that empower them to make decisions about their money.
Starling Bank uses AWS to provision and scale a secure infrastructure automatically and on demand. They primarily use Amazon CloudFormation and Amazon EC2, but also make use of Amazon S3, Amazon RDS, and Amazon Lambda.
Sign up here to be one of Starling's first customers!
VigLink (San Francisco)


Oliver Roup, founder and CEO of VigLink, was first introduced to affiliate marketing as a student at Harvard Business School. His interest in the complex ecosystem prompted him to write a crawler to identify existing product links to Amazon. Roup found that less than half of those links were enrolled in the associates program. It was at this moment that he determined there was a real business opportunity at hand, and VigLink was born.
Over the last seven years, the company has grown into not only a content monetization platform, but a platform that provides publishers and merchants with insights into their ecommerce business. At its core, VigLink identifies commercial product mentions within a publisher's content and automatically transforms them into revenue generating hyperlinks whose destinations can be determined in real-time, advertiser-bid auctions. Since its founding in 2009, VigLink has been backed by top investors including Google Ventures, Emergence Capital Partners, and RRE. Check out a recent interview with Roup and a tour of VigLink's offices here!
Since the company's start, VigLink has utilized AWS extensively. The flexibility to be able to respond to demand elastically without capital costs or hardware maintenance has been game-changing. They use numerous services including Amazon EC2, Amazon S3, Amazon SQS, Amazon RDS, and Amazon Redshift. While continuing to scale, VigLink has recently been able to cut costs by 15% using tools such as AWS Cost Explorer.
Take a behind-the-scenes look at VigLink in this short video.
Modified 10/27/2020 – In an effort to ensure a great experience, expired links in this post have been updated or removed from the original post.