AWS Knowledge Center Video: Preparing to Send a Snowball Back to AWS
Do you know about the AWS Support Knowledge Center? It contains answers to some of the most frequently asked questions and other requests asked of our support team. Many of the answers even include a short video that serves to illustrate the process or to provide additional info on the topic.
For example, I recently stepped in to our studio and created a new video called Preparing to Send a Snowball Back to AWS. In 90 action-packed seconds, this video shows you how to power down the Snowball, stow the cables, lock the back panel, and verify that the proper return address is on the built-in display: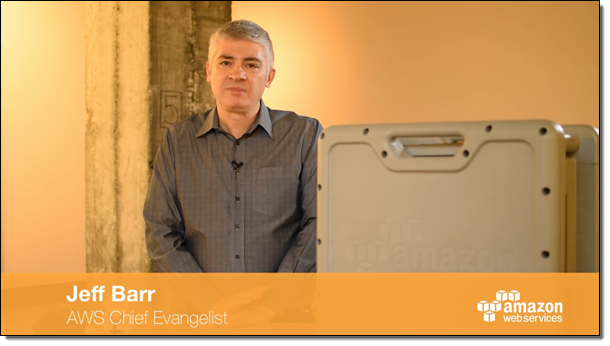 Visit the Knowledge Center to see other videos and to find answers to other questions that you might have about AWS.
— Jeff;