AWS Quick Start Reference Deployment – Exchange Server 2013
Would you like to run Exchange Server 2013 on AWS? If so, I've got some good news for you! Our newest Quick Start Reference Deployment will show you how to do just that. Formally titled Microsoft Exchange Server 2013 on the AWS Cloud, this 34 page document addresses all of the architectural considerations needed to bring this deployment to life.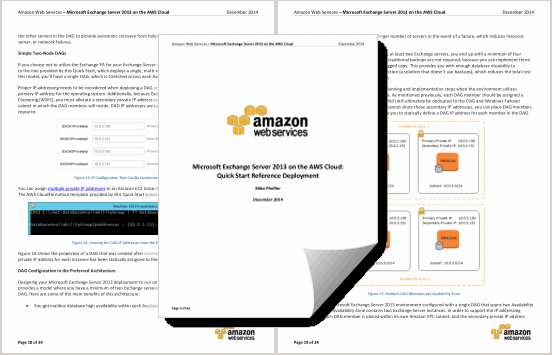 The reference deployment is in alignment with the AWS best practices for high availability with minimal infrastructure, and supports up to 250 mailboxes. Guidance for larger scenarios that use the Microsoft Preferred Architecture, with support for 250, 2,500 or 10,000 mailboxes is also provided. The architecture is fault-tolerant, and eliminates the need for traditional backups. You can use it as-is, or you can modify it as needed.
Launched by means of a AWS CloudFormation template, the architecture includes a Amazon VPC with two subnets in each Availability Zone and supports remote administration. Each subnet includes a public (DMZ) address space and a private address space. The DMZ includes Remote Desktop (RD) gateways and NAT gateways for outbound Internet access. The private address space in each subnet hosts a Domain Controller and Exchange 2013 in Multi Role mode. Here's a block diagram: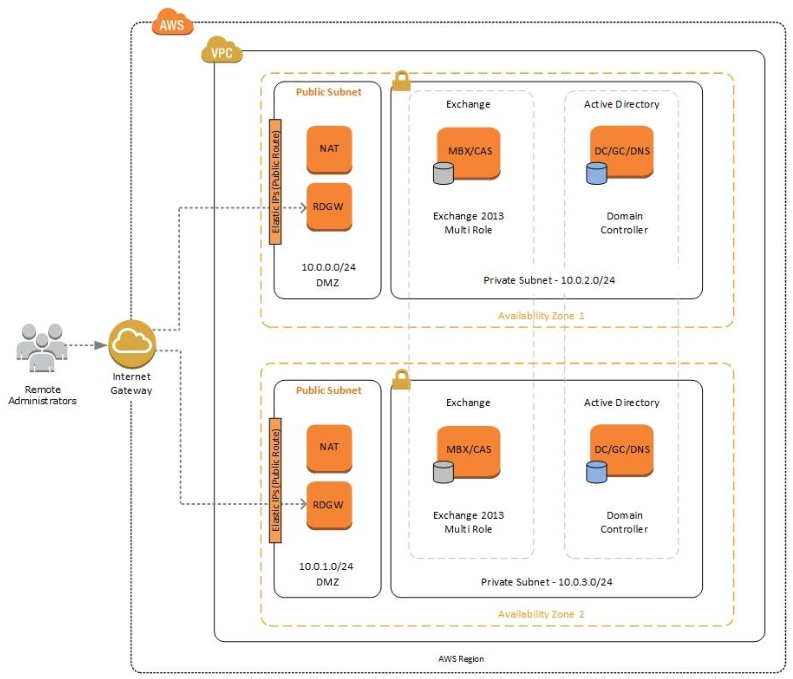 The guide will walk you through the process of processor sizing, memory sizing, and storage sizing. It will also help you to choose the appropriate type of EBS volume.
The CloudFormation template is fully parameterized. When you use it to launch the reference deployment, you will be prompted for the necessary parameters (each of which is fully described and documented in the reference deployment document):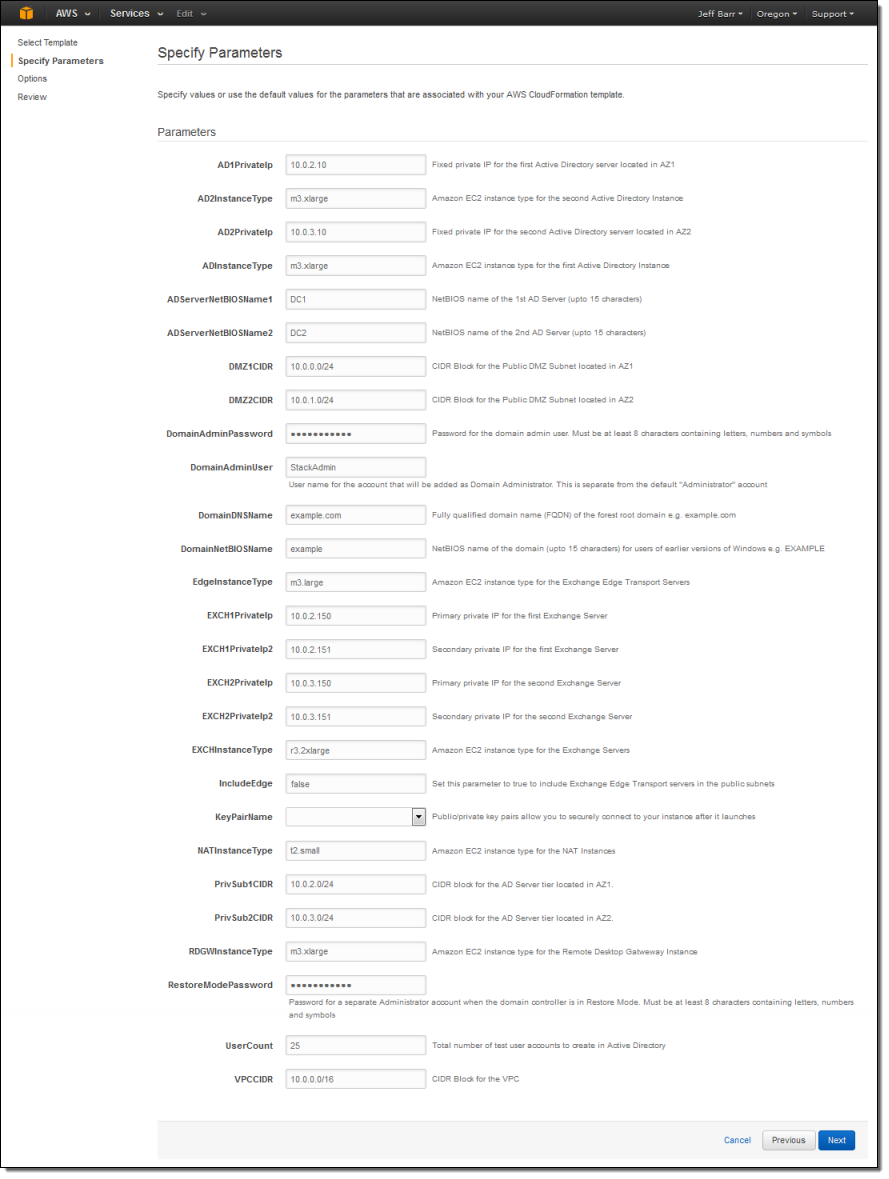 To get started, download the Quick Start Reference Deployment from the AWS Quick Start Reference Deployments catalog.
— Jeff;
Modified 10/29/2020 – In an effort to ensure a great experience, expired links in this post have been updated or removed from the original post.