AWS Summer Startups: TellApart

Over the summer months, we'd like to share a few stories from startups around the world: what are they working on and how they are using the cloud to get things done. Today, we're profiling one of last year's finalists from the AWS Start-up Challenge – TellApart, from Burlingame, California!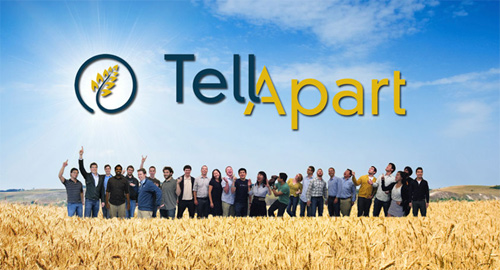 TellAparts application stood out to all AWS reviewers as a very well written entry to the AWS Start-up Challenge – pun intended, it was indeed easy from the beginning to tell it apart from the thousands that we reviewed. As we met the team at our final event and got to know them more over the past year, we grew to be as excited as they are about the future of advertising and real-time ad bidding systems on AWS. We took some time to catch up with Josh McFarland, CEO of TellApart:
TellApart helps online retailers identify (or tell apart) their best customers and prospects. They do so by employing a suite of marketing tools – a customer data platform, predictive customer analytics, and a next-generation display ad retargeting application.
TellApart
believes it is the first company to bring all of these components together in a cloud-based platform. Theyve also introduced a fresh, innovative business model to the markettheir customers, typically online retailers, pay
TellApart
only when shoppers click through on
TellApart
-served display ads and actually make a purchase.
Real-Time Ad Bidding System, At Scale
TellAparts vision revolves around helping our e-commerce clients tell apart their highest value shoppers from the rest. We assess each of our clients customers and then use our predictions to place personalized display ads in front of the best visitors to drive new sales.
We do this in real time… and thats not hyperbole; we must respond to bid requests from the Google/DoubleClick Ad Exchange in under 120ms. And we handle more than 10,000 of these requests per second today, making TellApart one of the top five companies in this space. These capabilities require big data and serious compute power — something that, as an ex-Google founding & early engineering team, were used to having on demand. AWS makes this possible at scale, as we outlined in our recent case study.
No Technical Debt Burden
Some of you might say that data warehousing, predictive analytics, and customized marketing solutions are not new concepts at all – and you would be right. Many organizations provide these services today – and many of them have extensive data-centers that support those computational needs. What makes TellApart interesting is that their technology choices and cloud-based implementation make their business decision process happen in a much more agile and easy way, while keeping costs low.

When youre growing a customer base and product usage as quickly as we are, you quickly learn that scalability is the first order of business. Getting that right frees up engineering for innovation instead of maintenance. AWS has allowed TellApart to quickly build an infrastructure that is elastically scalable, redundant, fast and cost efficient – something that was not possible just a few years ago.
On Growing, AWS Monthly Bill, and Impact of AWS Start-up Challenge
Since being honored as an AWS Startup Challenge finalist in December of last year, TellApart has continued on an insane trajectory, more than doubling our client list, revenue and headcount! About the only thing that hasnt grown by at least 2x is our AWS bill. Weve made smart use of the recently announced EC2 Spot Instances for our less urgent Hadoop-based data processing jobs, and weve implemented an architecture based on EC2 Reserved Instances to reduce costs for our more predictable front-end ad serving. Innovations like these pricing tiers are awesome, and they show the AWS team is responding to our needs. PS — Were hiring! (For all positions except NOC Admin…)
Words of Wisdom to Entrepreneurs
Our advice for aspiring entrepreneurs is borrowed from the Greek goddess of victory: Just do it! Youll be surprised at how much you can accomplish quickly as you work toward finding product-market fit. We recently completed a $13M Series B funding round, and the venture capitalists we spoke with during the process were astounded at how much we had accomplished in our first two years — and how little we spent to do it! It goes without saying that AWS continues to be a pillar of our success and efficiency.
——————————————————
Enter Your Startup in the AWS Start-up Challenge!
This year's AWS Start-up Challenge is a worldwide competition with prizes at all levels, including up to $100,000 in cash, AWS credits, and more for the grand prize winner. Learn more and enter today!
You can also follow @AWSStartups on Twitter for updates.
-rodica