Come See Us at Hadoop World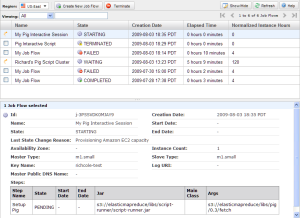 We are pleased to be sponsoring, speaking at, and attending the upcoming Hadoop World conference (October 2nd in New York).
Peter Sirota of Amazon will be delivering the keynote: Making Hadoop Easy on Amazon Web Services.. Peter will discuss Amazon Elastic MapReduce including our recent addition of support for Apache Pig (tutorial here).
Later in the day, Deepak Singh of Amazon will talk about Hadoop for Bioinformatics. Deepak recently wrote a very interesting blog post about Modern Computing Paradigms and the Life Sciences.
We hope to see you there!
— Jeff;
Modified 1/26/2021 – In an effort to ensure a great experience, expired links in this post have been updated or removed from the original post.