Coming Soon – New China (Beijing) Region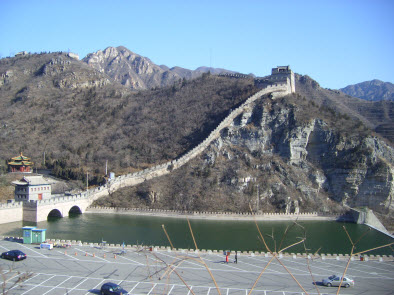 I am pleased to announce that we are expanding the AWS footprint once again, with a new Region in Beijing, China. AWS customers will soon be able serve local customers in the area using this Region.
I made my first trip to China about four years ago. At that time I was impressed by the ambitious and energetic developers and entrepreneurs that I met. My subsequent trips to the area, with opportunities to present to and meet with representatives of both startups and enterprises, have only served to reinforce and expand what I saw.
We will start out with a limited preview, which will be made available to a select group of Chinese and multinational companies in early 2014.
Among the thousands of AWS customers in China are Qihu 360, Xiaomi, FunPlus Game, Mobotap, TCL, Hisense, Tiens, Kingsoft, Light in the Box, NQ mobile, Papaya mobile, Madhouse, DerbySoft, Tap4fun, DeNA China, Boyaa interactive, Huan.tv, and Sungy Mobile Limited. With applications ranging from social gaming to mobile, to security and biotech, many of these companies will participate in the limited preview of the AWS China Region.
This Region will allow China-based and multinational companies to make use of a broad collection of AWS services while remaining in compliance with China's legal and regulatory requirements. The following services will be available:
Amazon Elastic Compute Cloud (Amazon EC2)
Amazon Elastic Block Store (Amazon EBS)
Amazon Simple Storage Service (Amazon S3)
Amazon Relational Database Service (Amazon RDS)
Amazon DynamoDB
Amazon Elastic MapReduce (Amazon EMR)
Amazon Virtual Private Cloud (Amazon VPC)
Amazon CloudWatch
AWS CloudFormation
Amazon Simple Queue Service (Amazon SQS)
Amazon Simple Notification Service (Amazon SNS)
Auto Scaling
Elastic Load Balancing
Amazon Glacier
Amazon Simple Workflow (SWF)
AWS Identity and Access Management (IAM)
Amazon ElastiCache
AWS Storage Gateway
AWS Management Console
AWS Premium Support
We have been working with a number of local data center, bandwidth, and content delivery partners to bring this Region to life. Companies such as China Net Center and SINNET will provide the infrastructure, network services, and CDN services that are required to support the launch and operation of AWS technology services in China.
Our partner ecosystem in China is thriving! Consulting partners such as Cloudgo, Bamboo Cloud, Bamboo Technologies, ChinaNetCloud, and Hitachi Consulting (China) have already used AWS to build innovative solutions for their clients. Technology partners Neusoft, Madeira Cloud, and Trend Micro are creating equally innovative products and services. To learn more about the Amazon Partner Network (APN) and to see a complete list of partners, take a look at the APN Overview.
Our business model will be slightly different here than in the other AWS Regions. You will need to create an AWS account that is specific to the Region. We will be posting additional information on AWS China website as it becomes available.
— Jeff;