Learn More About AWS With New Videos and Self-Paced Labs
Did you resolve to learn more about AWS in 2014? If so, our new "Introduction to AWS" videos and accompanying self-paced labs should be of great interest to you.
You should be able to watch a video and complete a lab in about half an hour. Here's our new Introduction to Amazon EC2 video:
And here's the lab that goes along with it: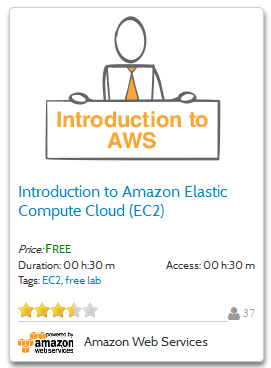 Here's what we have ready for you today:
Watch a video and then run the corresponding lab.
The videos and the labs are available at no charge. To learn more, visit our Free Instructional Videos page.
— Jeff;
PS – If you already know all there is to know about AWS, please consider sharing these labs and videos with your colleagues!