New Location for CloudFront and Route 53 – Melbourne, Australia
I am happy to announce the launch of an edge location in Melbourne, Australia for Amazon CloudFront and Amazon Route 53.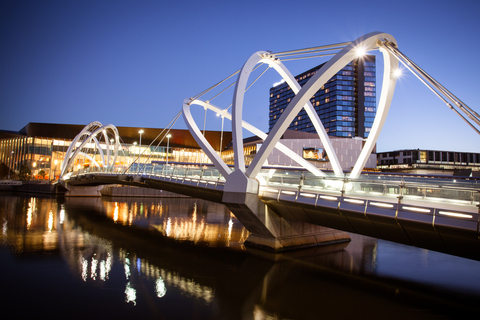 Global Coverage
This new location will improve performance and availability for end users of applications being served by CloudFront and Route 53 and bring the total number of AWS edge locations to 52 worldwide. Here's the breakdown:
United States (20)
Europe (16)
Asia (12)
Australia (2)
South America (2)
CloudFront and Route 53 customers don't need to do anything to your applications to take advantage of this new edge location – requests from your end users in these locations will automatically be routed for the best possible performance.
Full Functionality
This new edge location supports all Amazon CloudFront functionality, including accelerating your entire website (static, dynamic and interactive content), live and on-demand streaming media, and security features like custom SSL certificates, private content, and geo-restriction of content. It also supports all Amazon Route 53 functionality including health checks, DNS failover, and latency-based routing.
Learn More at our Webinars
If you are interested in using CloudFront and would like to learn more about the newest features, please consider joining us for the following online events:
— Jeff;