New Amazon Wind Farm (Fowler Ridge)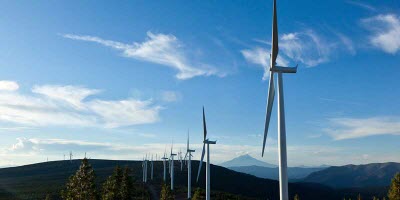 In November of 2014 we made a long-term commitment to our goal of using 100% renewable energy to power the global AWS footprint. Today, the US West (Oregon), Europe (Frankfurt), and AWS GovCloud (US) AWS regions are Carbon-neutral.
Now it is time to take another step toward our goal. We have signed a Power Purchase Agreement (PPA) with Pattern Energy Group LP (Pattern Development) to support the construction and operation of a 150 megawatt wind farm in Benton County, Indiana.
This new facility will be known officially as the Amazon Wind Farm (Fowler Ridge). By January of 2016 we expect it to be generating approximately 500,000 megawatt hours of wind power annually. That energy (enough to light up about 46,000 average homes in the US for a year) will be delivered into the electrical grids that supply current and future AWS datacenters.
To learn more about this and other developments in our progress to our goal, please visit the AWS Sustainable Energy page.
— Jeff;