New APN Competency – Mobile
My doctor, my dentist, and my car mechanic each display their diplomas, licenses, and certifications in prominent locations within their offices. These documents reassure me (and prospective patients or customers) that the owners take their professions seriously, that they have invested time in their education, and that they have demonstrated their competency to the appropriate licensing board or agency.
The APN Competencies are similar. They indicate that a member of the AWS Partner Network (APN) has demonstrated their hard-won expertise and proven success in specialized solution areas. After a partner has demonstrated their expertise to us, they are eligible to join the APN and to list their competencies in their marketing materials. In the past year we have announced the following new competencies:
Security
Marketing and Commerce
Healthcare
Digital Media
Storage
Life Sciences
New Mobile Competency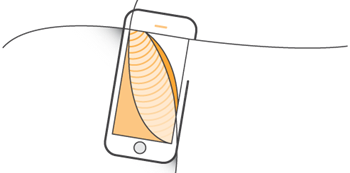 The new APN Mobile Competency recognizes partners that have deep experience with mobile-first development. They help their customers to build, test, analyze, and monitor their AWS-powered mobile apps.
Congratulations are due to our launch partners:
Developer Tools & Components – These partners accelerate project creation with tools and components to assist with each lifecycle stage of software development. Launch partners are Kony Solutions, Twilio, SecureAuth, Xamarin, and Auth0.
Testing & Performance Management – These partners facilitate application testing and monitoring, and get insights into the stability and integrity of the application and its architecture. Our launch partner is Crittercism.
Analytics & User Engagement – These partners strive to understand user activity, anticipate future behaviors, and increase user engagement. Our launch partners are Taplytics, Tableau, and Looker.
App Development & Consulting – These partners provide assistance with application development, help to validate best practices, and conduct analysis on architecture and implementation decisions. Our launch partners are Accenture, Slalom Consulting, Classmethod, Concrete Solutions, Mobiquity, and NorthBay Solutions.
Ready to Assist You
All of the partners listed above are ready to assist you with your mobile development needs and are equipped to support you. Visit our new Mobile Partner Solutions page to learn more!
— Jeff;