New – AWS Marketplace for the U.S. Intelligence Community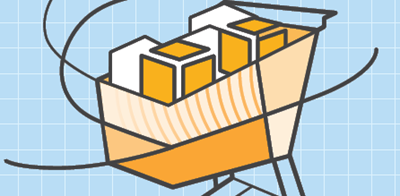 AWS built and now runs a private cloud for the United States Intelligence Community.
In order to better meet the needs of this unique community, we have set up an AWS Marketplace designed specifically for them. Much like the existing AWS Marketplace, this new marketplace makes it easy to discover, buy, and deploy software packages and applications, with a focus on products in the Big Data, Analyics, Cloud Transition Support, DevOps, Geospatial, Information Assurance, and Security categories.
Selling directly to the Intelligence Community can be a burdensome process that limits the Intelligence Community's options when purchasing software. Our goal is to give the Intelligence Community as broad a selection of software as possible, so we are working to help our AWS Marketplace sellers through the onboarding process so that the Intelligence Community can benefit from use of their software.
If you are an Amazon Marketplace Seller and have products in one of the categories above, listing your product in the AWS Marketplace for the Intelligence Community has some important benefits to your ISV or Authorized Reseller business:
Access – You get to reach a new market that may not have been visible or accessible to you.
Efficiency – You get to bypass the contract negotiation that is otherwise a prerequisite to selling to the US government. With no contract negotiation to contend with, you'll have less business overhead.
To the greatest extent possible, we hope to make the products in the AWS Marketplace also available in the AWS Marketplace for the U.S. Intelligence Community. In order to get there, we are going to need your help!
Come on Board
Completing the steps necessary to make products available in the AWS Marketplace for the U.S. Intelligence Community can be challenging due to security and implementation requirements. Fortunately, the AWS team is here to help; here are the important steps:
Have your company and your products listed commercially in AWS Marketplace if they are not already there.
File for FOCI (Foreign Ownership, Control and Influence) approval and sign the AWS Marketplace IC Marketplace Publisher Addendum.
Ensure your product will work in the Commercial Cloud Services (C2S) environment. This includes ensuring that your software does not make any calls outside to the public internet.
Work with AWS to publish your software on the AWS Marketplace for the U.S. Intelligence Community. You will be able to take advantage of your existing knowledge of AWS and your existing packaging tools and processes that you use to prepare each release of your product for use in AWS Marketplace.
Again, we are here to help! After completing step 1, email us (icmp@amazon.com). We'll help with the paperwork and the security and do our best to get you going as quickly as possible. To learn more about this process, read my colleague Kate Miller's new post, AWS Marketplace for the Intelligence Community, on the AWS Partner Network Blog.
— Jeff;