New – AWS Personal Health Dashboard – Status You Can Relate To
We launched the AWS Service Health Dashboard way back in 2008! Back then, the AWS Cloud was relatively new, and the Service Health Dashboard was a good way for our customers to check on the status of each service (compare the simple screen shot in that blog post to today's Service Health Dashboard to see how much AWS has grown in just 8 years).
While the current dashboard is good at displaying the overall status of each AWS service, it is actually impersonal. When you pay it a visit, you are probably more concerned about the status of the AWS services and resources that you are using than you are about the overall status of AWS.
New Personal Health Dashboard
In order to provide you with additional information that is of direct interest to you, we are launching the AWS Personal Health Dashboard today.
As the name indicates, this dashboard gives you a personalized view into the performance and availability of the AWS services that you are using, along with alerts that are automatically triggered by changes in the health of the services. It is designed to be the single source of truth with respect to your cloud resource, and should give you more visibility into any issues that might affect you.
You will see a notification icon in the Console menu when your dashboard contains an item of interest to you. Click on it to see a summary: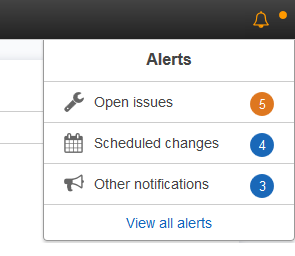 Clicking on Open issues displays issues that might affect your AWS infrastructure (this is all test data, by the way):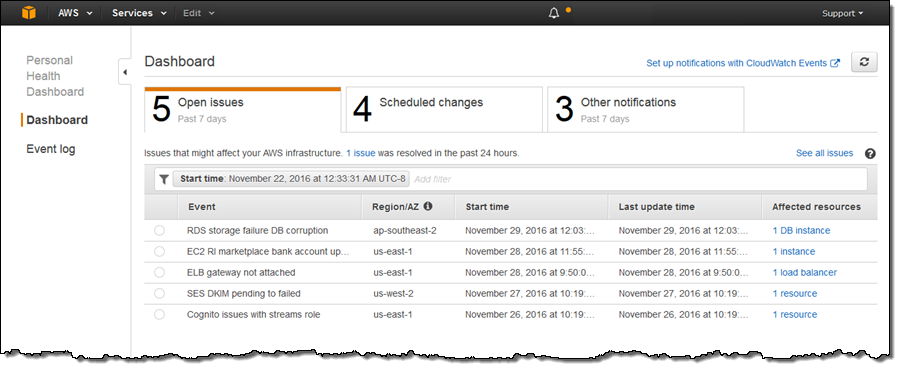 Clicking on an item will give you more information, including guidance on how to remediate the issue: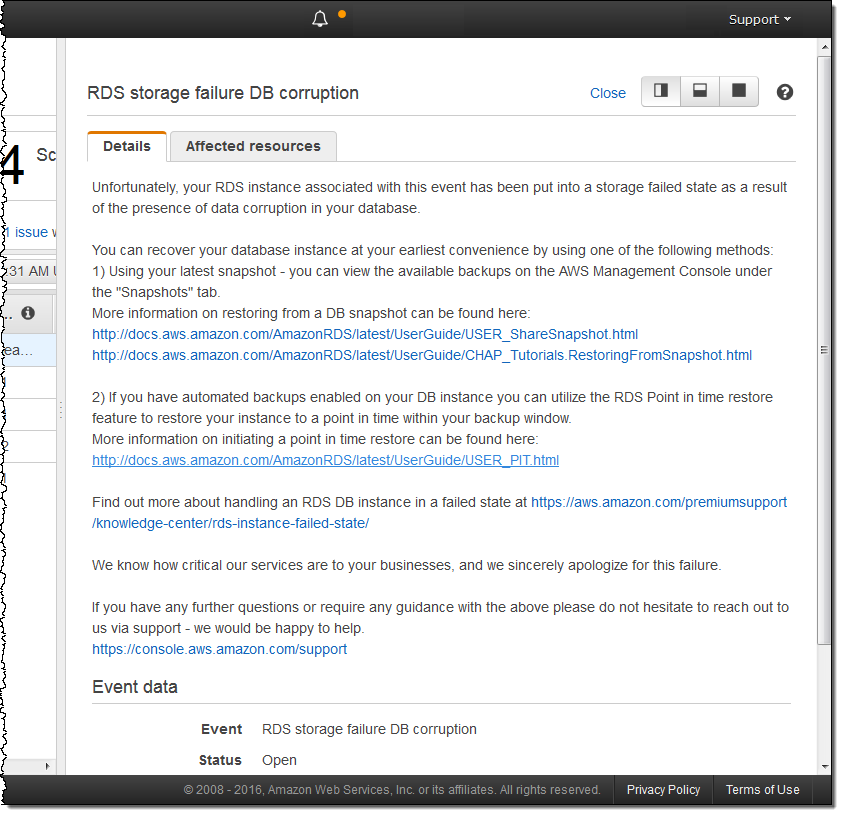 The dashboard also gives you a heads-up in advance of scheduled activities: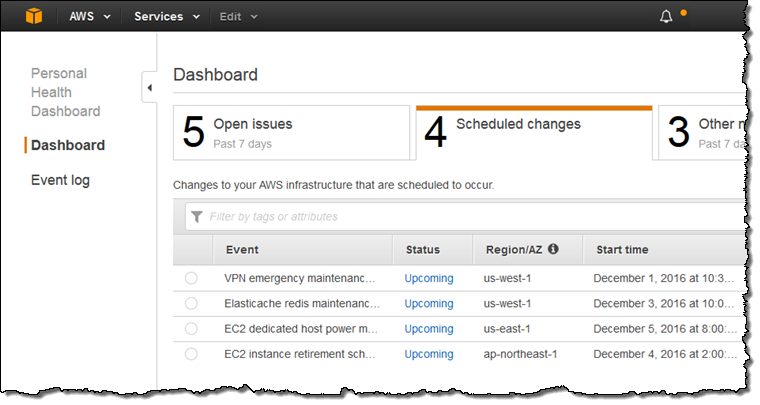 As well as other things that should be of interest to you: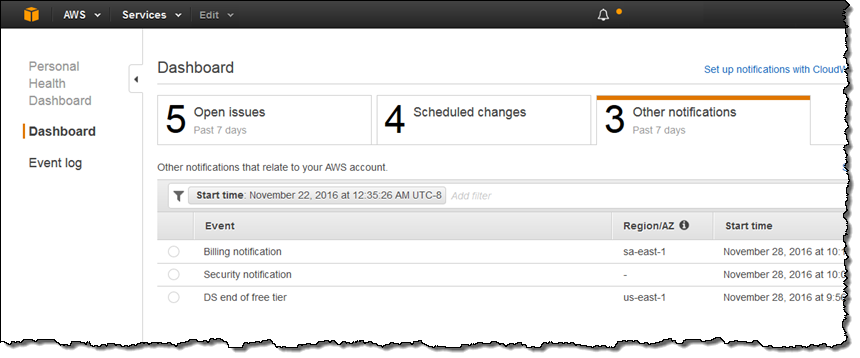 But Wait, There's More
You can also use CloudWatch Events to automate your response to alerts and notification of scheduled activities. For example, you could respond to a notification of an impending maintenance event on a critical EC2 instance by proactively moving to a fresh instance.
If your organization subscribes to AWS Business Support or AWS Enterprise Support, you also have access to the new AWS Health API. You can use this API to integrate your existing in-house or third-party IT Management tools with the information in the Personal Health Dashboard.
If you would like to learn even more, we have a webinar on January 17th! Register for it here.
— Jeff;