New in AWS Marketplace – Enterprise Data Management/Protection from Ionic Security
In the last couple of months I have spoken with several Independent Software Vendors (ISVs) about their AWS Marketplace offerings. I've heard some impressive success stories and am working to share as many of them as possible.
Last week I spoke with the founders of Ionic Security to learn more about their product and new AWS Marketplace offering (AWS is an equity partner in Ionic). The platform was designed to meet the demanding needs of large-scale customers that operate in regulated industries. It helps them to understand how their data is being used and what actions are going to be performed on the data.
Using the theme of Data Management as a Service, the platform supports a common set of protocols that are accessible via web, desktop, and mobile applications.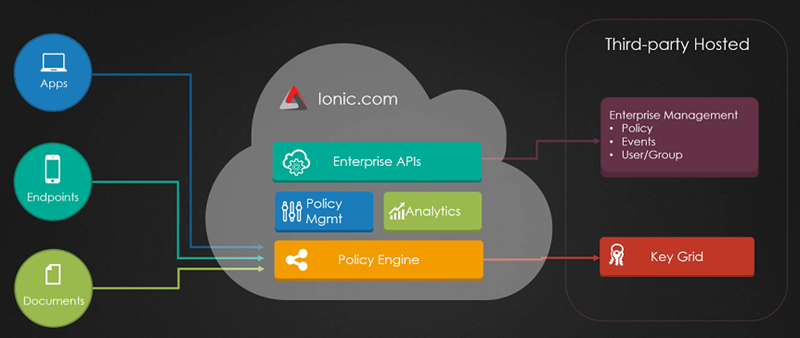 Ionic provides a distributed data protection and control environment that allows customers to protect and manage data on a very fine-grained basis, down to individual fields in a document. Each data element is assigned a unique, 64-bit KeyID via a running instance of the Ionic Key Server. Keys can be protected by AWS CloudHSM or by an on-premises Hardware Security Module. In either case, the HSM is responsible for protecting the encryption keys.
Developers use the Ionic SDK to build Ionic-enabled applications. SDK functions support device detection / fingerprinting, key management, encryption & decryption, and logging. The applications make use of an attribute-based policy engine that makes rapid go/no-go decisions when an application wants to access or update a data element. Support for more than 100 document management, productivity, and collaboration applications is already available.
The Ionic Dashboard is the mission control center for the product. It displays all interaction with the data, with multiple forms of visualization, filtering, and drill-down.
Organizations can choose to store the keys and the logging data in several different locations. With today's announcement, they can now store their data in the AWS region of their choice. The product launches with just a couple of clicks and is up and running within two minutes or so.
Ionic in Action
Here are a couple of screen shots of Ionic in action. The Data Policy Overview provides an overview of activity: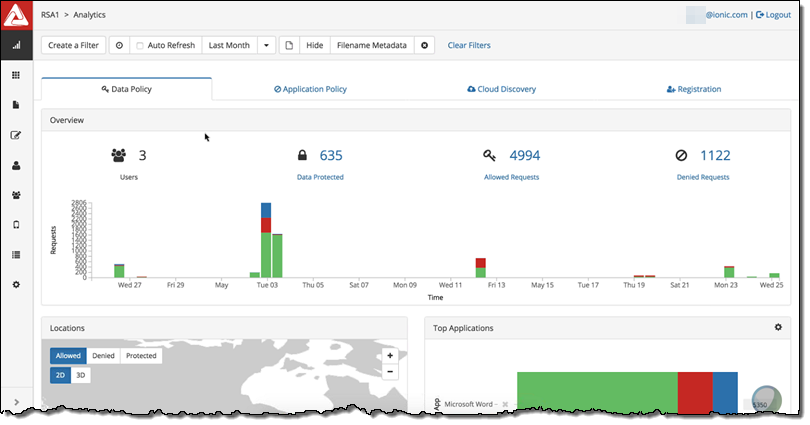 There's also a geographic view: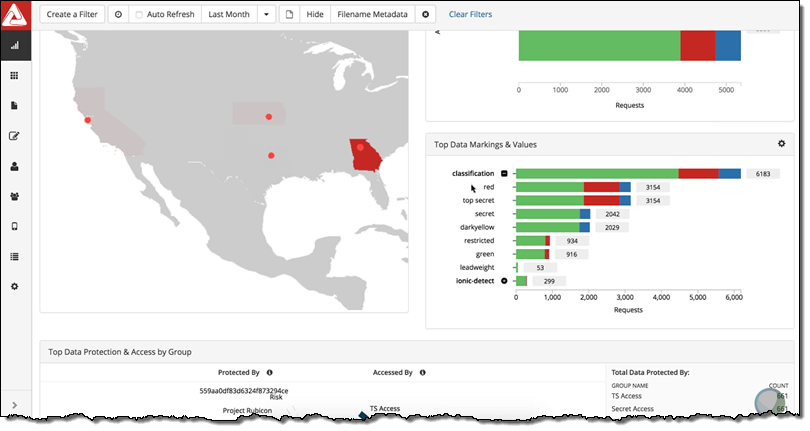 Detailed information is available for each data protection policy: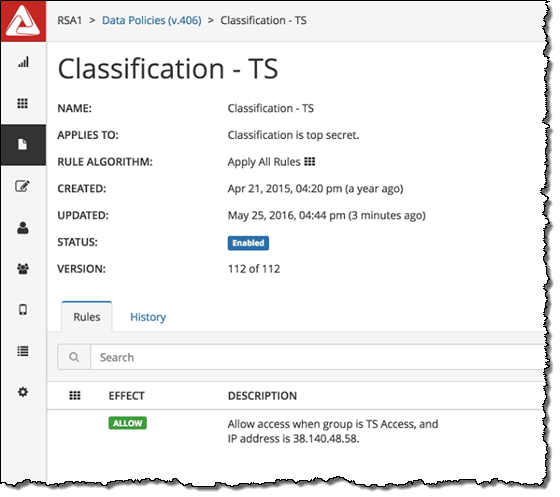 To get started, visit Ionic in AWS Marketplace. You may also want check out the Ionic resources page.
— Jeff;