New S3 Features for The AWS Management Console
We have added three new features to the Amazon S3 tab of the AWS Management Console:
Easier Access – You no longer need to install Adobe Flash or provide outbound access to port 843 on your network in order to use the S3 tab.
Folder Upload – You can now upload the contents of an entire folder with a single selection using a new Advanced Uploader.
Jump – You can now search for objects or folders by simply typing the first few characters of the name.
Easier Access
The console no longer uses Adobe Flash. You don't need to install it (problematic in some locked-down corporate environments) and you don't have to enable outbound access on port 843 (required by Flash). You can now use the S3 tab from behind a regular or transparent proxy.
Folder Upload
The new Advanced Uploader allows you to upload entire folders at once. It also allows you to upload individual objects that are larger than 5 GB. You must enable the uploader (a Java applet) in order to take advantage of these new features. To do so, simply click on the Upload button and then Enable Enhanced Uploader: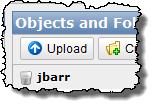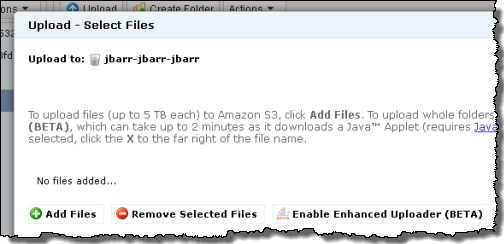 Once you have done this you can select one or more folders each time you click on Add Files. You can even click this button more than once if you'd like: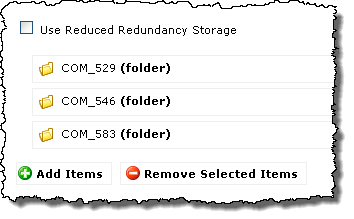 Jump
If you have buckets with lots of objects, you'll love the new Jump feature. Start entering the prefix of the objects or folders that you are looking for and the console will jump to the items that match or follow what you type: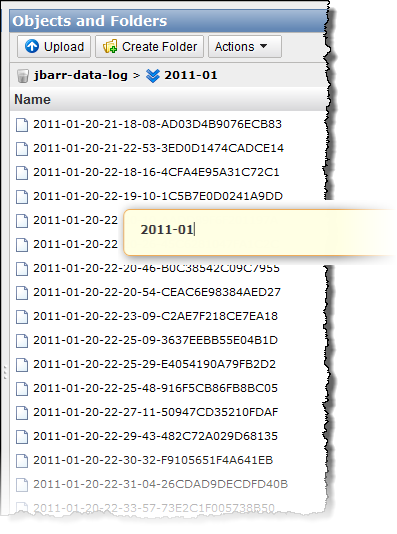 We'll do our best to keep making the AWS Management Console even better. To do so, we need your feedback. Please feel free to post your suggestions in the S3 Forum.
— Jeff;