Running Riak on AWS – New White Paper
Continuing with our theme of publishing white papers to show you how to run popular relational and NoSQL databases on AWS, I am pleased to tell you that our new Riak on AWS white paper is now available.
Authored by AWS Solutions Architect Brian Holcomb (a one-time member of the Obama for America campaign), this 14 page paper shows you how to launch Riak from the AWS Marketplace and to set up clustering.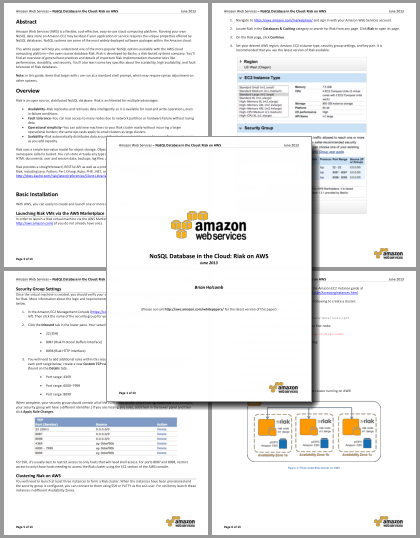 It covers architecture and scale, data distribution, replication, and node failure. The paper provides detailed guidelines on a number of operational considerations including EC2 instance sizing, storage configuration, and network configuration. It provides handy tips for simulating uprades, scaling, and failure states, and also addresses security.
— Jeff;