Scalability Help Needed at Justin.tv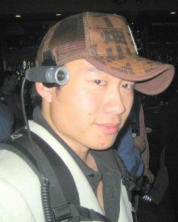 My friends down at Justin.tv are in the midst of a traffic surge that's only going to grow even more immense over the coming weeks and months. The front page of the site says:
Looking for someone to help scale the site STAT. Will seriously pay you a suitcase full of cash.
They are using EC2 and S3 and doing all of the right things, but when you are streaming live video to thousands of viewers 24×7, there's always room to improve. I suspect that someone with expertise in TCP/IP tuning would be a life-saver for them right now. They are located in San Francisco and local help would be the best.
You can contact them through their Twitter page, or send me an email (awseditor@amazon.com) and I will pass it along to them.
— Jeff;
Modified 2/11/2021 – In an effort to ensure a great experience, expired links in this post have been updated or removed from the original post.