Texsy – Relevant Popup Ads Drawn From Three Sources
John over at Texsy sent me some information about his new advertising system. Texsy analyzes the page and inserts advertising links which popup on a mouse-over. The ads use content drawn from Amazon, Shopping.com, and eBay and include the appropriate associate or affiliate links from the content / product supplier. 20% of the links will refer to Texsy's own account, to provide them with an ongoing stream of commissions.
The ads are clean, inobstrusive, and easy to navigate. Here is a sequence of screen shots: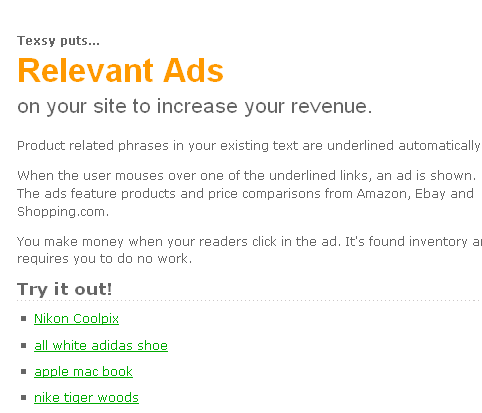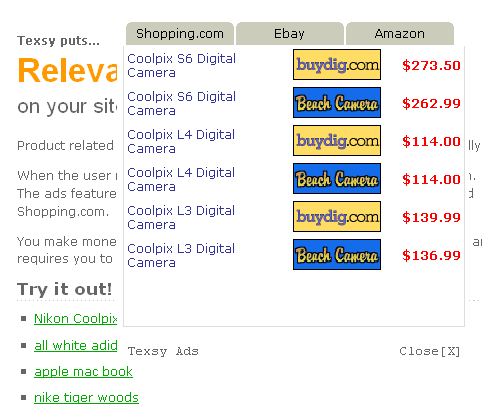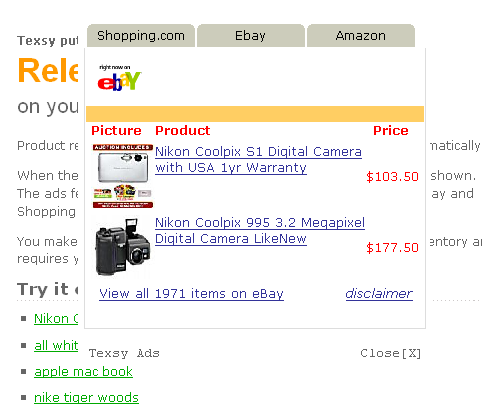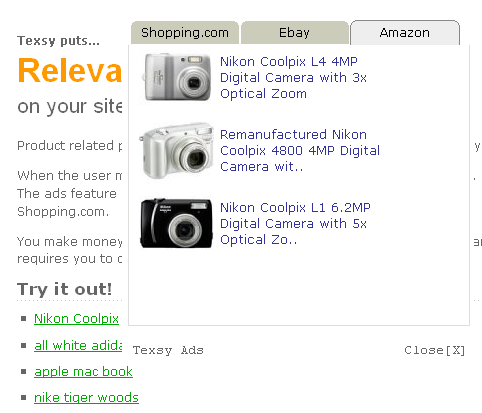 It is very interesting that this is a mashup on a technical and business basis. Technically it combines data from multiple web services to provide a finished product that's of more value, and on the business side it combines multiple business models to provide incentives for John and for the users of Texsy. It works for both parties, and that's the basis of a sound relationship.
— Jeff;