Welcome the First AWS Community Heroes
I love the community that has formed around AWS! Many of our customers have decided, with no help or encouragement from us, to actively and independently promote our services, solutions, blog posts, success stories, and best practices to their peers online. They do this by blogging, tweeting, creating videos, writing and sharing sample code, authoring books and tutorials, setting up and running AWS user groups, and so forth.
AWS Community Heroes
In order to recognize and publicly acknowledge the efforts of these hard-working folks, we have launched the AWS Community Hero program. An AWS Community Hero has routinely delivered high-quality, impactful, developer-focused activities to the AWS Community.
Welcome
Our first group of Community Heroes are based in the United States. We plan to add additional heroes from the US and other parts of the world before too long. Without further ado, I'd like to introduce the first group!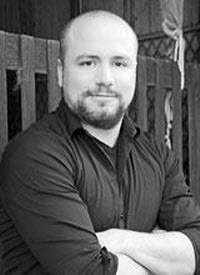 Valentino Volonghi currently designs and implements the globally distributed architecture behind AdRoll. He is the President and Founder of the Italian Python Association that runs PyCon Italy. Since 2000, Valentino has specialized in distributed systems and actively worked with several Open Source projects. In his free time, he shows off his biking skills on his Cervelo S2 on 50+ mile rides around the Bay.
---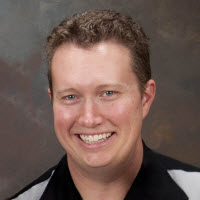 Peter Sankauskas is the CEO of CloudNative, Founder of Answers for AWS, a NetflixOSS Cloud Prize winner, and organizer of the Advanced AWS Meetup in San Francisco. His passion for scalability, reliability and simplicity has helped countless people get the most of out of the cloud, and it has only just begun.
---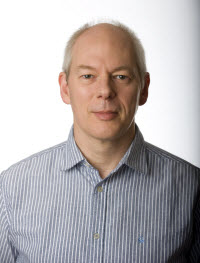 Adrian Cockcroft has had a long career working at the leading edge of technology. Hes always been fascinated by what comes next, and he writes and speaks extensively on a range of subjects. At Battery Ventures, he advises the firm and its portfolio companies about technology issues and also assists with deal sourcing and due diligence. Before joining Battery, Adrian helped lead Netflixs migration to a large scale, highly available AWS based architecture and has presented it at many conferences including packed room sessions at AWS Re:Invent 2012 and 2013. By open sourcing over 40 projects, the cloud-native NetflixOSS platform has helped many other applications use AWS more effectively. Adrian presented prizes for the best ten contributions to NetflixOSS during Werners 2013 Re:Invent keynote. Adrian graduated from The City University, London with a Bsc in Applied Physics and Electronics, and was named one of the top leaders in Cloud Computing in 2011 and 2012 by SearchCloudComputing magazine. He can usually be found on Twitter @adrianco.
---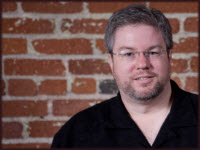 Eric Hammond has been an active user and supporter of AWS since 2007. An early pioneer in creating community AMIs for Ubuntu, Eric introduced the concept of user-data scripts for EC2 instance initialization. Eric publishes articles on Alestic.com, his tech blog about practical uses of AWS, and is active in answering AWS questions on StackOverflow and ServerFault. Eric has built and led successful technology for a number of early stage Internet startups in the Los Angeles area including Citysearch.com, Stamps.com, Rent.com, and his current company, CampusExplorer.com, which runs entirely on AWS.
---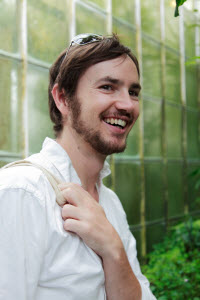 Ben Whaley is a consultant in the Bay area focused on cloud systems, automation, and systems architecture. Ben ran the network and systems for Apigee, a globally-distributed API management platform built on Amazon Web Services. He built and operated the AWS-hosted back end services for Anki, a robotics and artificial intelligence company. He is the co-author of the UNIX and Linux System Administration Handbook (the de facto standard text on Linux administration), and is the author of two educational videos: Linux Web Operations and Linux System Administration. Ben is a Red Hat Certified Engineer (RHCE) and a Certified Information Systems Security Professional (CISSP). In his spare time he rides snowboards and mountain bikes, cooks, and shaves yaks.
---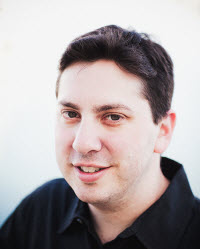 Jeremy Edberg (aka Jedberg) is an angel investor and advisor for various incubators and startups and was the founding member of the reliability group at Netflix, the largest video streaming service in the world, hosted entirely on AWS. Previously he managed operations for Reddit where he was responsible for reddit's Amazon EC2-based platform that handled over 17 million unique visitors a month and over a billion page views (at the time). Jeremy has also worked as a Systems Administrator, Programmer, and Security Engineer for eBay, PayPal, Sendmail and UC Berkeley. Jeremy also tech-edited the highly acclaimed AWS for Dummies. He holds a Cognitive Science degree from UC Berkeley.
Congratulations!
Amazon CTO Werner Vogels recorded a personal greeting for the first AWS Community Heroes: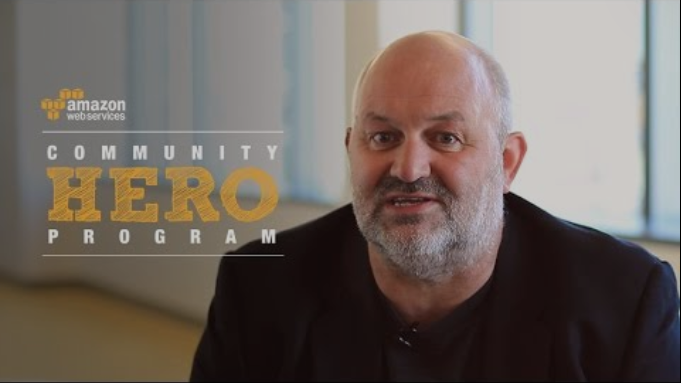 — Jeff;