Boost Your B2B SaaS Startup with These AWS re:Invent Sessions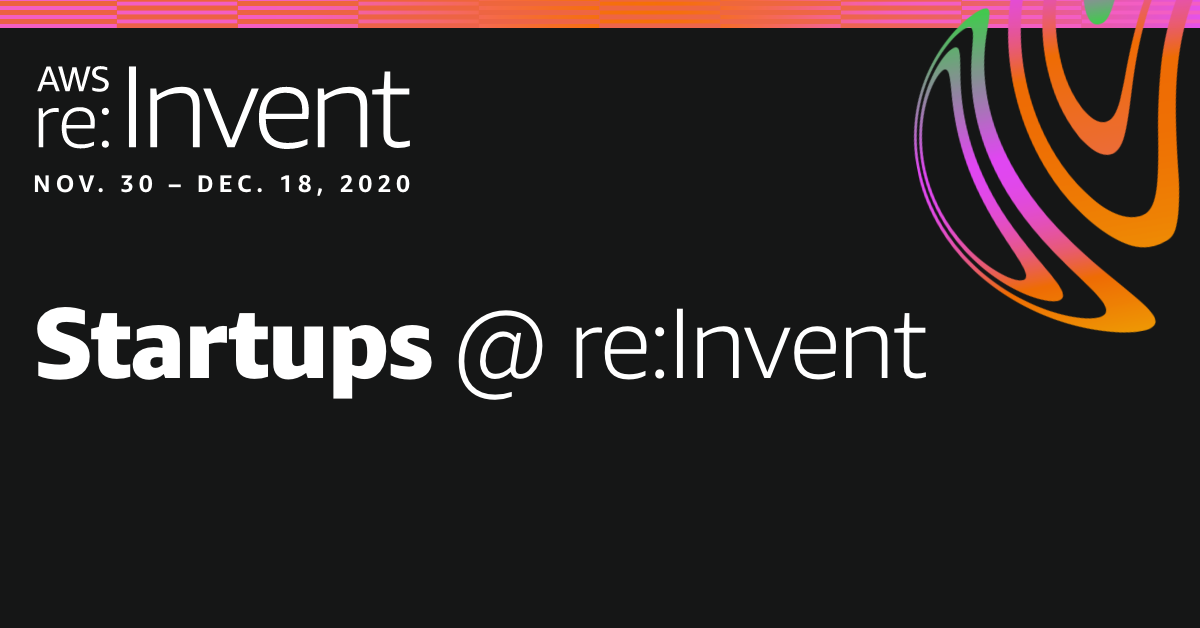 by Corey Harris Jr., Solutions Architect, AWS and Jonno Southam, Venture Capital Business Development, AWS (EMEA).
Welcome to re:Invent 2020! We've joined forces as a solutions architect and leader in startup business development to share our top session picks for B2B SaaS startups at this year's conference.
About Corey: I live in Atlanta but grew up in Baltimore, where I've been lucky (unlucky?) enough to be bonked in the head by an Orioles home run ball! At AWS, I help startups understand how to plan and manage a growing customer base and develop a strong, multi-account structure to leverage their products. Whether I'm designing solutions or solving a customer's technical challenge, re:Invent is always that time of year when I encourage my customers to attend to hear firsthand from other startups on their AWS journey, and for early-stage founders to learn how easy it is to get started on AWS.
About Jonno: Before joining the AWS team, I founded two companies and have led startup efforts in the UK for nearly a decade. I'm here to help founders and AWS customers affiliated with EMEA B2B SaaS startups make the most of their conference this year.
For a startup focused on B2B SaaS, there's a lot to dive deep into at re:Invent. As you start to build your agenda, here are a few session recommendations you don't want to miss:
SaaS jump start: Under the hood of an automated SaaS migration tool is integral for any B2B SaaS Startup. The session will focus on core activities like automating tenant onboarding and leveraging new operation tooling, which are important foundational decisions.
Deep dive into AWS Lambda security: Function isolation is also very important specifically for a B2B SaaS startup. Lambda is one of the most popular services for any SaaS provider because it enables automation, and it scales automatically to reduce a great deal of the growth complexity. It's definitely worth your time to attend this one.
Monolith to serverless SaaS: Migrating to multi-tenant architecture will help you outline an evolutionary approach that guides your path to a serverless SaaS model.
Here are a few sessions that are not specifically related to B2B SaaS startups, but we're incredibly excited about:
Thinking Serverless: From business problem to serverless solution: As technology continues to evolve, understanding how serverless can solve your business problems will keep you ready to innovate.
Connect the world of tomorrow, today with 5G Edge Cloud: This another one we highly recommend, due to how much 5G is going to impact edge computing and domains such as IoT. This is a relatively new area, and people think of 5G as just more bandwidth. However, as companies continue to find innovative ways to create smart technologies, it will have a major impact on industry 4.0.
It's an exciting year to attend re:Invent, and all of the available content might feel overwhelming. Make a plan to stick to themes and topics that are most important to your learning journey and attend those sessions. It'll make for a more cohesive and impactful conference. With re:Invent going virtual this year, you have the opportunity to maximize your attendance, so be engaged and bring solid takeaways back to your organization for 2021 and beyond.
To browse the session catalog for our recommendations and start building your agenda, log in or register here. If you'd like to connect with us or anyone else on the AWS team during re:Invent, we'll be available to chat at the Startup Central Lounge in the Startup Community.