Why Do the Nordics Excel at Making Games? Execs from Rovio and Strange Quest Fill Us In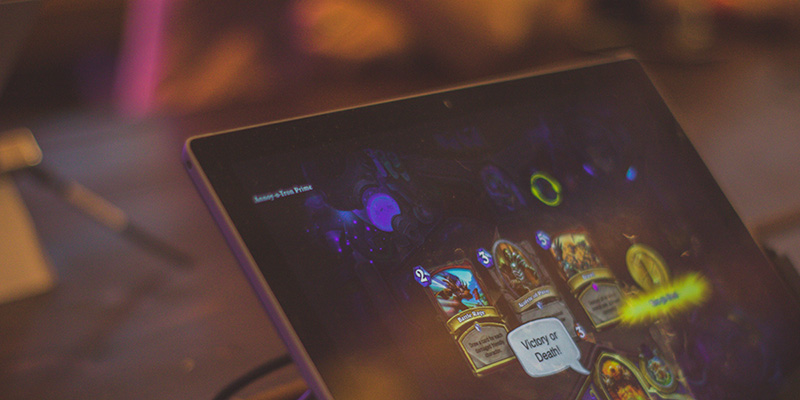 The first question that interviewers want to ask Petri Hyökyranta, CTO of Rovio, and Andreas Jirenius, co-founder of Strange Quest, is why the Nordic countries are such a focal point and central hub in the international gaming scene.
Hyökyranta and Jirenius have a few hypotheses. The Finnish Hyökyranta speculates that it may have something to do with the thriving demoscene that existed in mid-1990's Helsinki, a scene that spawned Remedy, Futuremark, and other pioneers in the Finnish games industry. Jirenius suggests that a similar environment in his native Sweden contributed to making Nordic gaming an institution; namely, a solid IT infrastructure.
Both men agree that state and societal support contributed in a meaningful way. In Sweden, it's possible to spend a period of time unemployed while finishing up game creation without fearing homelessness. In Finland, Hyökyranta says, "There are so many games companies, including Rovio, who are thankful to Tekes [the Finnish Funding Agency for Technology and Innovation]. Tekes has been a fund for many, many startups, including games companies…kind of a lifeline, if you will."
Hyökyranta and Jirenius also credit more nebulous social factors: a sense of solidarity and sharing among companies. Rather than considering each other adversaries, the Rovio and Supercell teams meet on a regular basis. The Finnish chapter of the International Game Developers Association organizes biweekly events. Things aren't much different over in Sweden where, as Jirenius puts it, "Especially in the indie scene…there are cafes or bars everywhere where people are just trying out their different games and giving each other feedback or maybe hints about how to be promoted, how to find some kind of money to follow their dreams."
That's not to say that a game-maker's life in Helsinki or Stockholm is paradisiacal. Neither Hyökyranta nor Jirenius fully credit either the state or a general spirit of camaraderie with their success.
"We had a lot of contacts and we actually searched a lot of money to be able to do this," Jirenius asserts. "We never intended to be an indie team…from the first day, it was about games but it also was about business, so we needed to take care of that."
Hyökyranta is likewise pragmatic. Whether or not a game goes viral, he says, game creation requires access to "deep pockets." He also stresses the amount of luck that goes into the success or failure of any given game.
"Some novelty needs to be in the game, some uniqueness," he says. "But what starts trending? I don't know how to get there."
Both men are suspicious of companies that claim to hold a roadmap to game success. When game developers start inserting trending features into a game—essentially copying others in the name of virality—or becoming overly reliant on statistics, something is lost. For Jirenius, this outlook is a recipe for disaster: "You only believe in the numbers, you only believe in the statistics, right? In the end, that will—in my experience—that fails."
Hyökyranta agrees, adding, "If you create a game which is not good by the heart and soul, there's no money in the world that will save it."
As for the future of Nordic gaming success, Hyökyranta and Jirenius anticipate the movement of more PC- and console-based games onto mobile. Jirenius sees mobile multiplayer games as having great potential, harnessing the need for competitive gameplay and taking advantage of commuting time and fleeting moments. For Hyökyranta, the time is ripe for multiplayer mobile games since connectivity is becoming a global given and subscription models have improved.
And in their individual futures? Those will—hopefully—include more time spent gaming. "I don't have enough time at the moment to play and I feel bad about it," says Hyökyranta.
Jirenius, however, still finds stolen moments in which to play. "[I'm] playing these multiplayer games that we are creating right now…I really, really like it. I bring it to the toilet and still playing it like, Ugh. I still need to beat that. That's an amazing blessing if you can do that."