Adobe Media Server is Now Available on the AWS Marketplace
I love to browse through the AWS Marketplace. There are hundreds of software infrastructure components, developer tools, and a very healthy collection of business software, all of which can be purchased and launched within minutes.
One of the latest Marketplace additions is the Adobe Media Server. You can host 100 to 10,000 simultaneous RTMFP connections, all for a $5 monthly fee and at hourly prices that range from $0.19 to $4.13 per hour based on the size of the instance that you launch. Paired with Amazon CloudFront, you can easily and cost-effectively stream live or pre-recorded content to viewers located anywhere in the world.
The Adobe Media Server Administration Console is pre-installed but not configured or enabled. Complete instructions for setting up the console are available in the Using ADOBE MEDIA SERVER on Amazon Web Services document.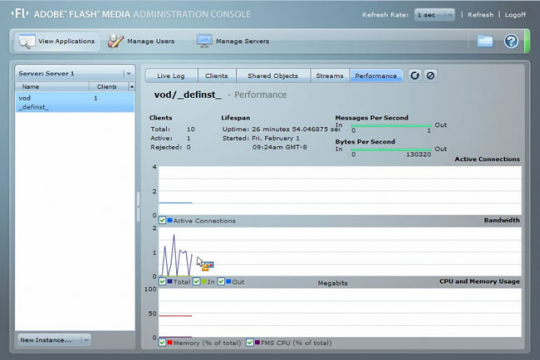 For more information or to launch the Adobe Media Server, visit the AWS Marketplace.
— Jeff;
Modified 08/11/2020 – In an effort to ensure a great experience, expired links in this post have been updated or removed from the original post.