Announcing the AWS Pop-up Loft in Berlin
The AWS Pop-up Lofts in San Francisco and New York have become hubs and working spaces for developers, entrepreneurs, students, and others who are interested in working with and learning more about AWS. They come to learn, code, meet, collaborate, ask questions, and to hang out with other like-minded folks. I expect the newly opened London Loft to serve as the same type of resource for the UK.

I'm happy to be able to announce that we will be popping up a fourth loft, this one in Berlin. Once again, we have created a unique space and assembled a full calendar of events, with the continued help from our friends at Intel. We look forward to using the Loft to meet and to connect with our customers, and expect that it will be a place that they visit on a regular basis.
Startups and established businesses have been making great use of our new Europe (Frankfurt) region; in fact, it is currently growing even faster than all of our other international regions! While this growth has been driven by many factors, we do know that startups in Berlin have been early adopters of the AWS cloud, with some going all the way back to 2006. Since then some of the most well-known startups in Germany, and across Europe, have adopted AWS including SoundCloud, Foodpanda, and Zalando.
With a high concentration of talented, ambitious entrepreneurs, Berlin is a great location for the newest Pop-up Loft. Startups and other AWS customers in the area have asked for access to more local technical resources and expertise in order to help them to continue to grow and to succeed with AWS.
Near Berlin Stadtmitte Station
This loft is located on the 5 floor of Krausenstrasse 38 in Berlin, close to Stadtmitte Station and convenient to Spittelmarkt. The opening party will take place on October 14th and the Loft will open for business on the morning of October 15th. After that it will be open from 10 AM to 6 PM Monday through Friday, with special events in the evening.
During the day, you will have access to the Ask an Architect Bar, daily education sessions, Wi-Fi, a co-working space, and snacks, all at no charge. There will also be resources to help you to create, run, and grow your startup including educational sessions from local AWS partners, accelerators, and incubators including Axel Springer's Plug & Play and Deutsche Telecom's Hub:Raum.
Ask an Architect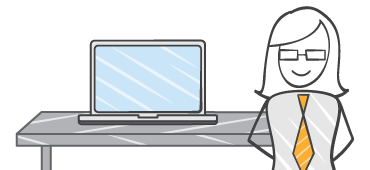 Step up to the Ask an Architect Bar with your code, architecture diagrams, and your AWS questions at the ready! Simply walk in. You will have access to deep technical expertise and will be able to get guidance on AWS architecture, usage of specific AWS services and features, cost optimization, and more.
Echo Hackathon

My colleague David Isbitski will be running an Alexa Hackathon at the Loft. After providing an introduction to the Amazon Echo, David will show you how to build your first Alexa Skill using either AWS Lambda or AWS Elastic Beanstalk (your choice). He will show you how to monitor it using Amazon CloudWatch and will walk you through the process of certifying the Skill as a prerequisite to making it available to customers later this year. The event will conclude with an open hackathon.

AWS Education Sessions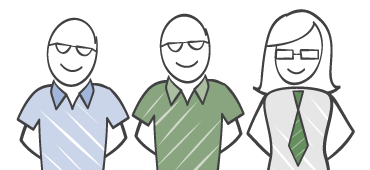 During the day, AWS Solution Architects, Product Managers, and Evangelists will be leading 60-minute educational sessions designed to help you to learn more about specific AWS services and use cases. You can attend these sessions to learn about Mobile & Gaming, Databases, Big Data, Compute & Networking, Architecture, Operations, Security, Machine Learning, and more, all at no charge. Hot startups such as EyeEm, Zalando, and Stormforger will talk about how they use AWS.
Startup Education Sessions
AWS startup community representatives, Berlin-based incubators & accelerators, startup scene influencers & hot startup customers of AWS will share best-practices, entrepreneurial know-how and lessons learned. Pop in to learn the art of pitching, customer validation & profiling, PR for startups & corporations. Get to know Axel Springer's accelerator Plug & Play and the Hub:Raum incubator of the Deutsche Telekom.
The Intel Perspective
AWS and Intel share a passion for innovation and a history of helping startups to succeed. Intel will bring their newest technologies to Berlin, with talks and training that focus on the Internet of Things and the latest Intel Xeon processors.
On the Calendar
Here are some of the events that we have scheduled for October and November.
Tech Sessions:
October 15 – Processing streams of data with Amazon Kinesis and Other Tools (10 AM – 11 AM).
October 15 – STUPS – A Cloud Infrastructure for Autonomous Teams (Zalando) (5 PM – 6 PM).
October 19 – Building a global real-time discovery platform on AWS (Rocket Internet) (6 PM – 7 PM).
October 23 – Amazon Echo hackathon (10 AM – 4 PM).
October 27 – DevOps at Amazon: A Look at Our Tools and Processes (9 – 10 AM).
October 27 – Automating Software Deployments with AWS CodeDeploy (10 AM – 11 AM).
October 30 – Redshift Deep Dive (5 PM – 6 PM).
November 3 – Cost Optimization Workshop (5 PM – 6 PM).
November 3 – Amazon Aurora (6 PM – 7 PM).
November 6 – Introduction to Amazon Machine Learning (9 AM – 10 AM).
November 10 – Security Master Class (6 PM – 7 PM).
Business Sessions:
October 23 – Lessons Learned from 7 Accelerator Programs (6 PM – 7 PM).
October 26 – Funding cycles and Term Sheets (5 PM – 6 PM).
November 9 – Things to consider when PR-ing your startup (6 PM – 7 PM).
Get-Togethers & Networking:
October 22 – Berlin's Godfather of Tech (6 PM – 7 PM).
November 11 – Watch out: The Bavarians are in town! (6 8 PM).
If you would like to learn more about a topic that's not on this list, please let us know (you can stop by the Loft in person or you can leave a comment on this post).
Come in and Say Hello
Please feel free to stop in and say hello to my colleagues at the Berlin Loft if you happen to find yourself in Berlin!
— Jeff;