AWS GovCloud (US) Heads East – New Region in the Works for 2018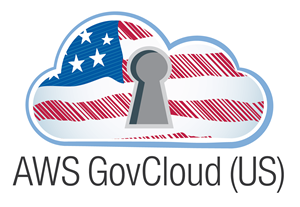 AWS GovCloud (US) gives AWS customers a place to host sensitive data and regulated workloads in the AWS Cloud. The first AWS GovCloud (US) Region was launched in 2011 and is located on the west coast of the US.
I'm happy to announce that we are working on a second Region that we expect to open in 2018. The upcoming AWS GovCloud (US-East) Region will provide customers with added redundancy, data durability, and resiliency, and will also provide additional options for disaster recovery.
Like the existing region, which we now call AWS GovCloud (US-West), the new region will be isolated and meet top US government compliance requirements including International Traffic in Arms Regulations (ITAR), NIST standards, Federal Risk and Authorization Management Program (FedRAMP) Moderate and High, Department of Defense Impact Levels 2-4, DFARs, IRS1075, and Criminal Justice Information Services (CJIS) requirements. Visit the GovCloud (US) page to learn more about the compliance regimes that we support.
Government agencies and the IT contractors that serve them were early adopters of AWS GovCloud (US), as were companies in regulated industries. These organizations are able to enjoy the flexibility and cost-effectiveness of public cloud while benefiting from the isolation and data protection offered by a region designed and built to meet their regulatory needs and to help them to meet their compliance requirements. Here's a small sample from our customer base:
Federal (US) Government – Department of Veterans Affairs, General Services Administration 18F (Digital Services Delivery), NASA JPL, Defense Digital Service, United States Air Force, United States Department of Justice.
Regulated Industries – CSRA, Talen Energy, Cobham Electronics.
SaaS and Solution Providers – FIGmd, Blackboard, Splunk, GitHub, Motorola.
Federal, state, and local agencies that want to move their existing applications to the AWS Cloud can take advantage of the AWS Cloud Adoption Framework (CAF) offered by AWS Professional Services.
— Jeff;