AWS Public Sector Update – City on a Cloud and More
Earlier today we opened the 6th annual AWS Government, Education, and Nonprofits Symposium in Washington, DC. As part of the event we announced another City on a Cloud Challenge, an upcoming AWS Public Data Set, and some information about the overall usage and growth of AWS in this space.
City on a Cloud Challenge
We are now looking for entries for the second City on a Cloud Challenge! With awards totaling $250,000 in AWS credits, this program is designed to recognize local and regional governments (along with developers) that are pushing forward with the cloud in innovative ways.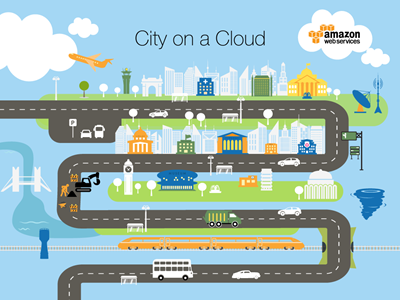 Entries must use (or propose the use of) AWS. Prizes will be awarded to eight grand prize winners in three categories (Best Practices, Partners in Innovation, and Dream Big). Entries must be received by August 21, 2015 so that we can choose the finalists in September and announce the winners at AWS re:Invent.
Winners of the 2014 City on a Cloud Challenge included:
Sustainable Streets (New York City DOT)
Disaster Recovery (City of Asheville, North Carolina)
Smart Airport Experience (London City Airport)
City mapping (City and County of San Francisco)
Crime and risk mapping (Hunchlab)
N_Sight IQ (Neptune Technology Group)
ePropertyPlus inventory management
DKAN open data platform (Nucivic)
New AWS Public Data Set – NEXRAD (Coming Soon)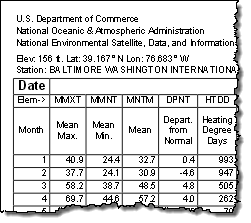 The Next Generation Weather Radar (NEXRAD) is a network of 160 high-resolution Doppler radar sites throughout the United States and select overseas locations whose data is managed by the National Oceanic and Atmospheric Administration (NOAA). NEXRAD detects precipitation and atmospheric movement and disseminates data in 5 minute intervals from each site. As part of the NOAA Big Data Project, AWS will be making NEXRAD data freely available on Amazon S3. I'll share more information (via a blog post or Twitter) as soon as I get it.
AWS Usage and Growth
Our customers are using AWS to run their classrooms, schools, departments, agencies, and research projects. Here are some of numbers that we announced at the symposium:
4,500 educational institutions use AWS.
1,700 government agencies use AWS.
17,000 non-profit organizations use AWS.
AWS GovCloud (US) is an isolated AWS region used by US government agencies and customers to host sensitive workloads in the cloud. On a year over year basis, the number of customers for this region has grown by 273%.
— Jeff;