AWS Trusted Advisor Update – CloudFront Content Delivery Optimization
Step by step, the AWS Trusted Advisor keeps getting better and better. As you might already know, the Trusted Advisor inspects your AWS environment and makes recommendations that can save you money, increase system performance and reliability, and improve your security profile.
Today we are introducing a new check (number 32 if you are keeping count). This new check helps you to identify opportunities to use Amazon CloudFront to optimize delivery of content that is currently being served up from an Amazon S3 bucket.
If you transfer a lot of content from an S3 bucket you can use CloudFront to reduce latency and to increase speed (these recommendations are flagged as yellow in the Trusted Advisor Dashboard). If you transfer more than 10 terabytes of data per month, you can also save money by using CloudFront (these recommendations are flagged as red in the Dashboard).
Here's what you will see in the Trusted Advisor Dashboard: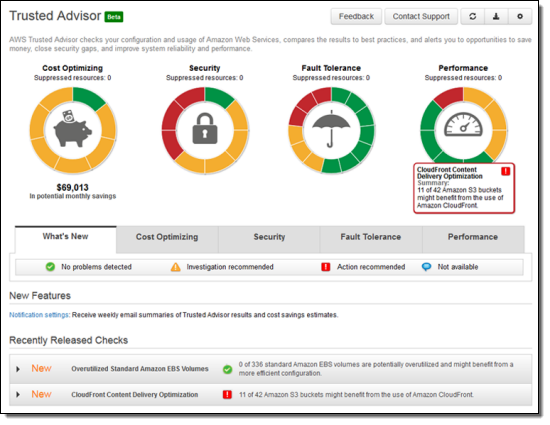 And here are the detailed recommendations: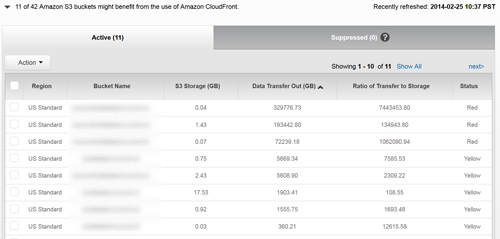 — Jeff;
PS – I'd also like to remind you that you can now sign up for weekly Trusted Advisor notifications in English or Japanese. Log in to the Trusted Advisor and click on Notification Settings in the top right corner of the dashboard.