Amazon CloudFront Joins the AWS Free Usage Tier
I'm pleased to be able to announce that Amazon CloudFront is now part of the AWS Free Usage Tier. If you are eligible for the Free Usage Tier, you can now transfer up to 50 Gigabytes of data and up to 2,000,000 requests per month at no charge. The usage is aggregated across all of the AWS Edge Locations.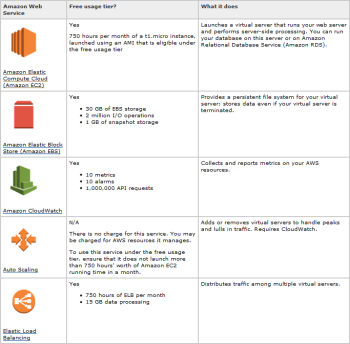 With this addition to the Free Usage Tier, you can now host a dynamic, database-driven website on Amazon EC2, with low-latency content delivery through CloudFront without paying a penny, as long as you stay within the fairly generous resource allocation provided to you.
You can also host a static website on Amazon S3 and serve it up with the same low latency, regardless of where your readers happen to be. If you are ready to get started, dive into the CloudFront Developer Guide now.
Learn More
If you are interested in learning more about CloudFront or if you have specific questions, please come to our interactive CloudFront Office Hours session on May 27th, 2014 at 10:00 AM PST and spend an hour in the company of our technical experts.
You may also want to watch this video to learn more about Dynamic Content Acceleration with CloudFront and Route 53:
Here is the presentation from the video:
— Jeff;